In the world of mixed martial arts, a duopoly has emerged. MMA is the fastest-growing sport on the planet, with UFC widely regarded as its public face. In the West, at least, but in the East, it is a very different story.
ONE Championship is king there, burnishing their growing reputation with a philosophy that could not be more different to what western fans of MMA are quickly becoming accustomed to. ONE is the biggest MMA package in Asia and the largest sports media property in the continent's history, but beneath that inexorable growth, the secret behind its success is remarkably simple; the focus and development of home-grown talent.
The bravado, unrelenting trash-talking and boundless machismo that now plays a big role in UFC's enormous appeal is something Asian audiences are not drawn to. No one knows this better than ONE, whose fighters represent something a bit more traditional in the fight game.
Pre-fight press conference melees, as much as we secretly enjoy them – remember Conor McGregor channelling his inner WWE superstar by swinging a folding chair about? – simply will not resonate with an Asian audience, observes ONE chairman Chatri Sityodtong.
"We are focused on unearthing the greatest martial arts stars in each country, so every country has a world champion, one of the best martial artists in the world to root for that really links to their own history, heritage and their values," Sityodtong told IBTimes UK. "Everything we do resonates at a local level in each specific country.
"At the end of the day, martial arts is still authentically Asian, and Asia is authentically martial arts, this combination really ignites the popularity we have enjoyed."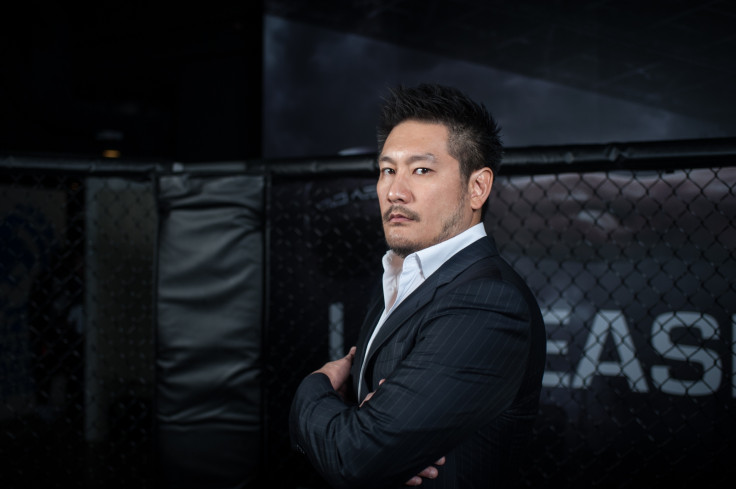 A testament to that philosophy is Angela Lee. At 19, she became the youngest world champion in MMA history when she defeated Japan's Mei Yamaguchi in May last year. Now, she is one of the promotion's highest earners, male or female. Born in Vancouver, Lee is of Singaporean and Korean descent and now stands as perhaps one of the best pound-for-pound female fighters on the planet.
Lee will defend her title against 25-year-old Jenny Huang in Bangkok in March. Her opponent is of Taiwan descent. ONE's 2016 fighter of the year Eduard Folayang is from Philippines with his crowning victory coming against perhaps the continent's greatest submission specialist in Asia in Shinya Aoki of Japan. While there is a smattering of American names in Brandon Vera and Ben Askren, who hold the heavyweight and welterweight titles respectively, Asia's hunger for martial arts means virtually every country ONE targets has its own home-grown fighter on the scene.
"Cultivating and tailoring talent is made all the more easier by the fact martial arts exists in its own right across the continent," Sityodtong explains. "Asia has been the home of martial arts for 5000 years; it has the best martial arts on the planet. Taekwondo in Korea, Karate in Japan, Kung Fu in Japan, Muay Thai in Thailand, so there is fertile ground. The infrastructure, the culture, the history of martial arts is well-entrenched in society in every country."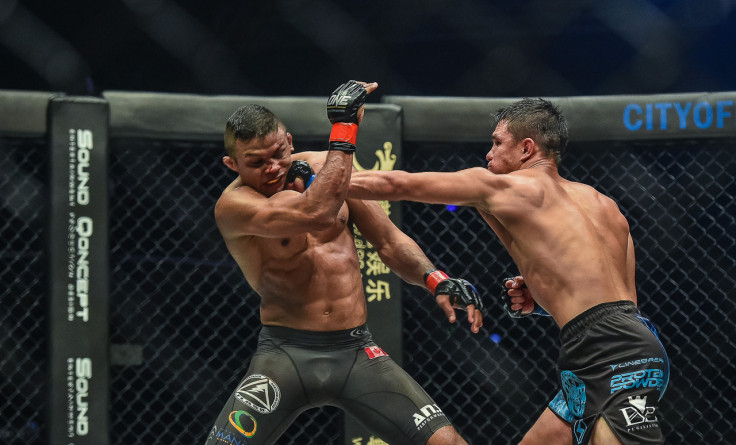 UFC's 4bn takeover symbolised the huge rise in MMA in 2016 but that growth has not spread to the East. In 2014, they held five events in the continent. In 2015 it shrunk to three. In 2016, it was just one. None are on the horizon for 2017. ONE, meanwhile hosted a single event in 2011 while in 2017 it will be 24.
ONE will hold five events in China this year, in addition to breaking ground in Vietnam. UFC president Dana White has previously spoken enthusiastically about a global expansion, but it would appear international development is not a high priority for the franchise owners WMG-IMG, with UFC's Ken Berger, the executive vice-president and general manager of Asia, one of several high profile casualties in the aftermath of the takeover, according to MMA Junkie.
While Sityodtong believes UFC will be back in Asia, he says perhaps some harsh lessons were learned.
"I think UFC tried the one-size-fits-all approach, they tried the Western way in Asia and it didn't do so well, it didn't resonate with fans. They didn't connect. So there is a lot of learning for UFC to go through in order to be successful in Asia. Across the different countries, it's not just one fits all.
"I think they will be back, they are an amazing world-class organisation and I have the utmost respect for UFC, but Asia is our home territory so we will always have home court advantage."