Ari Emanuel - The real life Ari Gold at the centre of the billion-dollar UFC takeover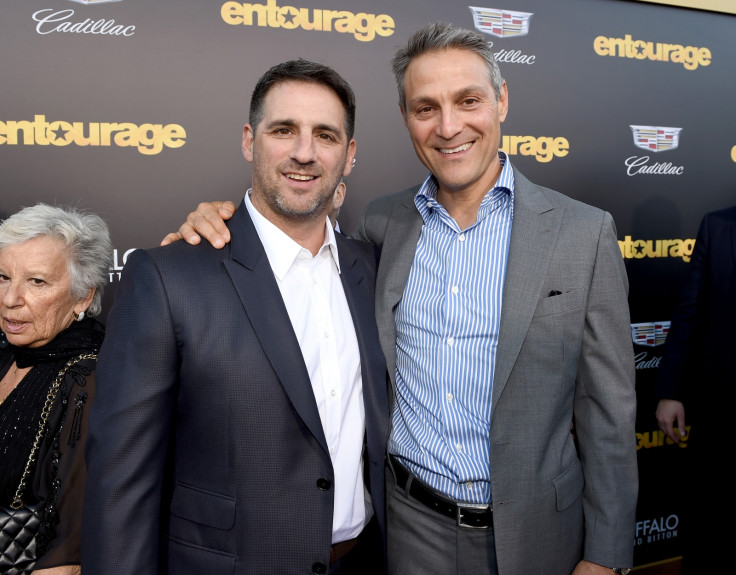 KEY POINTS
Ultimate Fighting Championship sold to talent agency WME-IMG for a reported $4bn.
Hollywood super-agent Emanuel one of the key players in the takeover.
Dana White set to remain as president of the promotion.
On Monday (11 July), the fastest growing sports organisation in the world, Ultimate Fighting Championship, was sold for a €4bn (£3.1bn). Leading the takeover was talent agency WME-IMG, who represent some of the biggest names in cinema, music and television.
Lorenzo and Frank Fertitta, who bought the mixed martial arts giant for just $2m in 2001, have cashed in but Dana White is set to stay on as president. White says the takeover marks a new dawn for UFC, insisting it will "take this sport to a new level."
At the centre of the takeover has been co-CEOs of talent agency WME-IMG Ari Emanuel and Patrick Whitesell and private equity firm Silver Lake Partners. Emanuel is the name you are likely to hear the most about; he is the Hollywood super-agent immortalised by Ari Gold in HBO's hit series Entourage.
The show follows the rise of fictional actor Vincent Chase in Hollywood and is loosely based on Mark Wahlberg's own rise to stardom, with Gold playing the role of Wahlberg's real-life agent Emanuel. The story goes that when the show's creator Doug Ellin met with Wahlberg and Emanuel at an initial pitch meeting, he was blown away by the agent's character and felt he had to be portrayed in the show. Emanuel's influence was so much so that it was also him who convinced Ellin to cast Jeremy Piven as the foul-mouthed Hollywood kingpin.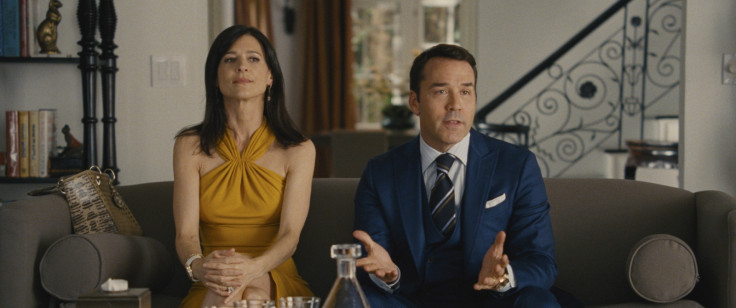 The legendary Hollywood super-agent, aged 55, was born into an over-achieving family of Jewish Chicagoans. His brother Rahm was President Barack Obama's tough-talking Chief of Staff and is the current Mayor of Chicago.
Ari founded his own company called Endeavour Talent Agency and in 2009, as depicted in the HBO show, merged with William Morris Agency to become William Morris Endeavour. In 2013, they grew again, merging with sports management company IMG with Emanuel and Whitesell serving as co-CEOs for one of the biggest talent agencies on the planet, with Matt Damon, Justin Timberlake and Dwayne Johnson among their client list.
WME has already made forays in the world of sport and has already worked closely with some of the UFC's biggest hitters. A measure of what the takeover could mean can perhaps be seen from Ronda Rousey's rise to international recognition. The 29-year-old is already represented by WME and that partnership, combined with her profile in the Octagon, has seen her transform into a Hollywood star.
Before UFC became the monster it is today, Emanuel was integral to the company securing its landmark television deal with Fox in 2011, brokering the contract that saw the promotion secure a seven-year television deal. He was also involved in negotiations that saw Jon Jones tie up a huge sponsorship deal with Nike back in 2012. Jones' manager Malki Kawa said at the time Nike would have had no interest in the world of MMA or Jones without Emanuel in their corner. It opened the door for the multi-million pound endorsements the likes of Conor McGregor and co now routinely attract.
UFC looks set to continue its inexorable growth. And Emanuel, a fierce negotiator who is also brother to Mayor of Chicago and Barack Obama's former of chief of staff Rahm Emanuel, is likely to be central to it.
© Copyright IBTimes 2023. All rights reserved.