In the world of mixed martial arts, Ultimate Fighting Championship (UFC) is widely regarded as king. In the West, that is. In the East, the spiritual home of martial arts, ONE Championship has become the undisputed face of the planet's fastest growing sport.
MMA's inexorable rise in popularity has been a swift one but even by those standards, ONE's growth has been meteoric. Five years ago, the promotion's chairman Chatri Sityodtong could not get anyone to return his phone calls as he attempted to get his vision of a sporting proposition built on home-grown stars off the ground.
Now, they are not just the biggest MMA package in Asia, but the largest sports media property in the continent's history. It is a tremendous leap for a part of the world that had traditionally adopted so many of its sporting heroes from Europe and America.
"Asia's sporting heroes are footballers from Manchester United or Liverpool, or individuals like David Beckham and Michael Jordan despite having nothing in common with them," Sityodtong told IBTimes UK. "Asia is the home of martial arts and has been for 5000 years. There are home-grown martial arts in every single country in Asia. I thought, maybe there is a chance to create Asia's first multimillion sports property, one that truly unites the 4.4bn that live in Asia under one platform. That was the genesis five years ago. Now, every weekend, I want every Asian to watch their superheroes on television and be rooting for them."
A measure of ONE's rapid ascent was seen following the announcement of the promotion's eight-figure investment from Heliconia, a subsidiary of Singapore's financial giants Temasek. Plans to break into untapped markets in China and Vietnam are firmly on the agenda. Sityodtong and his team have plans to immediately increase their schedule of 20 events in 2016 to 36 in 2017 and eventually, 52 per year, broadcasting into 2bn homes within the next few years. Boxer Manny Pacquiao, one of Asia's most celebrated sporting icons, also owns a stake in the company.
Sityodtong's own story is a compelling one. Born into a wealthy family, he was in college at Harvard when the Asian financial crisis hit. It left his family homeless and bankrupt and forced him to live off $4 dollars a day while he studied for his MBA in business administration, earning money teaching Muay Thai to keep himself afloat. Fast forward a decade and Sityodtong is a multi-millionaire, having run his own investment fund on Wall Street.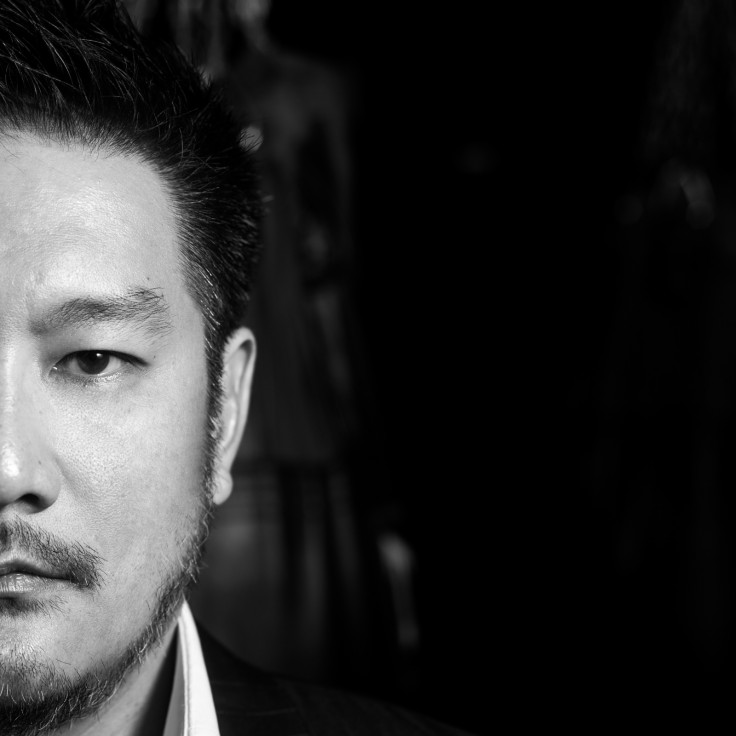 His next step took him to pursuing his ONE Championship ambitions. Initially, it was a relentlessly thankless task. Despite the continent's zest for martial arts, creating an institution allowing it to thrive at a commercial level met stern resistance.
"When we asked for meetings with sponsors, our calls and emails weren't returned," Sityodtong remembers. "People didn't want to meet with us. We wanted to meet with government officials in different countries, but no one had ever heard of us. Why would they talk to us? Broadcasters thought we were crazy. It took forever to get meetings scheduled and when we did, they laughed at us. No one had ever attempted this on such a large schedule in Asia. There were many times in the early days when I even questioned myself. People thought we were crazy or stupid, one or the other."
After months and months of banging his head against the wall, Sityodtong and his team managed to secure their first shows and the reaction was staggering. In a part of the world where live sport is not readily accessible, people flocked to see ONE get off its feet.
"On one hand, we had all this resistance from the traditional world, but when we went into every city in Asia, Singapore, Jakarta, Manila, wherever, we would fill stadiums. It was a weird phenomenon."
Sityodtong recalled a major breakthrough in 2012 where one of their early live shows recorded television ratings 70% higher than the London 2012 games were gathering in the same region.
"That's when we went, 'wow'. We were breaking attendance records and now our live on live records were better than the London Olympics. That's when we knew we had something, but still, we had to convince countries one by one, company by company, broadcaster by broadcaster, vendor by vendor, it was a long hard battle. When I look back, those five years, they felt like 20 years."
From those humble beginnings, ONE Championship now boasts a diverse mix of fighters including Ben Askren of the United States, Japan's Shinya Aoki and Bibiano Fernandes from Brazil. Among their highest profile success stories is Angela Lee, the Canadian-born 20-year-old of South Korean and Singaporean descent who became MMA's youngest world champion when she won the ONE Women's Atomweight title in May.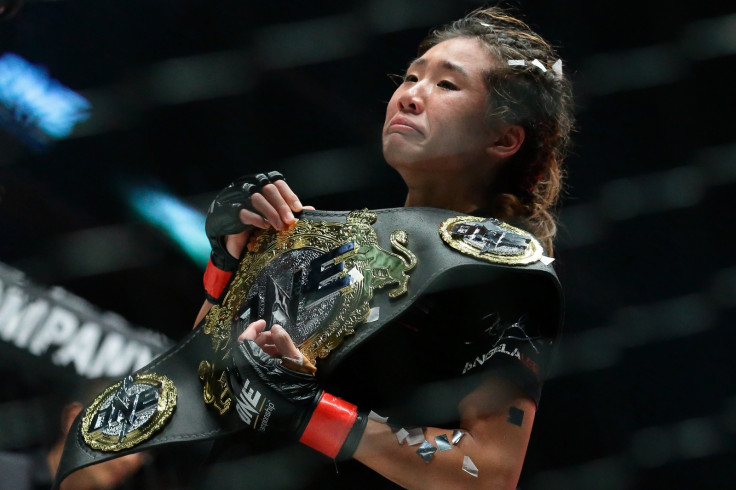 ONE's rise has gone on somewhat in the background of UFC's growth in the western world. Like ONE, they have gone through their own battles to establish themselves, shattering perceptions about the sport and overcoming their own obstacles. Conor McGregor and Ronda Rousey, UFC's two biggest names, despite recent losses in the Octagon, are now genuine household names, recognised by those even without the slightest interest in MMA. The recent $4bn company takeover backed by WME-IMG, one of America's biggest talent agencies representing the most famous faces in music and cinema, suggests those reputations and those of others will only be further enhanced.
UFC's own growth has not extended quite so potently in Asia, however. In 2014, they held five events in the continent. In 2015 it shrunk to three. In 2016, it is just one. Sityodtong says it is no coincidence the Asian audience connects more with their own heroes, many of whom share their own traditions and values, than with those of the UFC.
"In the sport of MMA, a global duopoly has formed. But there are differences. UFC is a sport, ONE Championship is martial arts. UFC is marketed as a sport, as fighting, with violence, bravado and arrogance. Look at the stars of UFC. McGregor, Rousey, [Jon] Jones. They are aggressive personalities, very loud, driving Rolls Royces and disrespecting their opponents. That is the exact wrong recipe to succeed in Asia.
"You look at perhaps the biggest fighting hero in Asia, Manny Pacquiao. Someone who is a super-humble, street kid from Manila who made it to the global stage. Asians value humility, honour, courage, discipline, these are what our heroes are. At ONE Championship, we celebrate true values of martial arts, our heroes embody those values.
"UFC has done an amazing job, what they do works extremely well in the western hemisphere, but it just doesn't work in Asia."
Fundamentally for ONE and Sityodtong, they have not brought MMA to Asia. It never left to begin with.