One Direction Take Me Home World Tour: Dates and Where to Get Tickets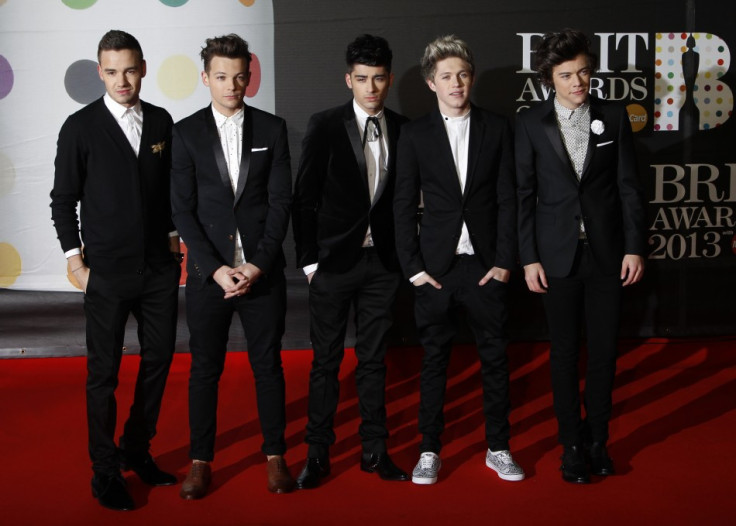 In only a few hours, British boy band One Direction will kick-off the Take Me Home world tour. The first date is at the O2 Arena.
"LONDON ARE YOU READYYYYYYYYYY? im literally so excited.. this show is for you ,the best fans in the world.. love you so much you sexy humans," One Direction member Niall Horan tweeted.
The band's 117-date tour begins in the UK and will run here and in Ireland till 19 April. Then the boys travel to the rest of Europe, where they will perform from 29 April to 26 May. They will be in north America from 8 June to 10 August and close the tour by heading to Australia and New Zealand between 23 September and 30 October.
To view ticket information and to check for availability, check the Ticket Master Web site
For updates, log on to the One Direction Web site
Live updates are available on the official Facebook page and Twitter feed (@onedirection)
Meanwhile, the boys have taken up Zumba to get in shape for what will be a tremendously taxing show.
"The lads are not natural movers so them dancing to Latin music is a sight to behold," a source said, "But they know it's good for fitness so they're putting in the graft."
One Direction has certainly been keeping busy lately and recently performed their new single - One Way or Another - at the BRIT awards. They also won an award for Brits Global Success, beating out Mumford & Sons and Adele.
Meanwhile, One Direction's 3D movie, directed by Morgan Spurlock, will hit theatres on 30 August and the documentary's producer, Simon Cowell, was all praises for the director.
"Morgan Spurlock's directing. He's cool, I met him. I think it's going to be amazing. He was just such fan of doing it. What he gets is storytelling and he likes detail and he's fun and the band likes him. I think he's going to make an interesting movie," Cowell said.
© Copyright IBTimes 2023. All rights reserved.