UNICEF, the United Nations children's agency has said that there has been an alarming rise in the use of children as suicide bombers by Boko Haram with one in five attacks now being carried out by children. The agency said that girls, who are often drugged, were behind three-quarters of such attacks.
A report called Beyond Chibok said that Boko Haram is now trying to spread terror by using children to carry out attacks in crowded markets, mosques and even camps for people fleeing the militant's violence. "Deceiving children and forcing them to carry out deadly acts has been one of the most horrific aspects of the violence in Nigeria and in neighbouring countries," Manuel Fontaine, UNICEF's regional director for west and central Africa.
"Let us be clear: these children are victims, not perpetrators," he said. The report said that the number of children involved in suicide attacks in Nigeria, Cameroon, Chat and Niger has risen sharply over the past year, from four in 2014 to 44 in 2014.
He said: "As 'suicide' attacks involving children become commonplace, some communities are starting to see children as threats to their safety. This suspicion towards children can have destructive consequences; how can a community rebuild itself when it is casting out its own sisters, daughters and mothers?"
The seven year insurgency has mainly affected north-eastern Nigeria as well as its neighbours around Lake Chad., It has also left around 17,000 people dead. Unicef said the insurgency had resulted in up to 1.3 million children have been forced from their homes across four countries: Cameroon, Chad, Nigeria and Niger.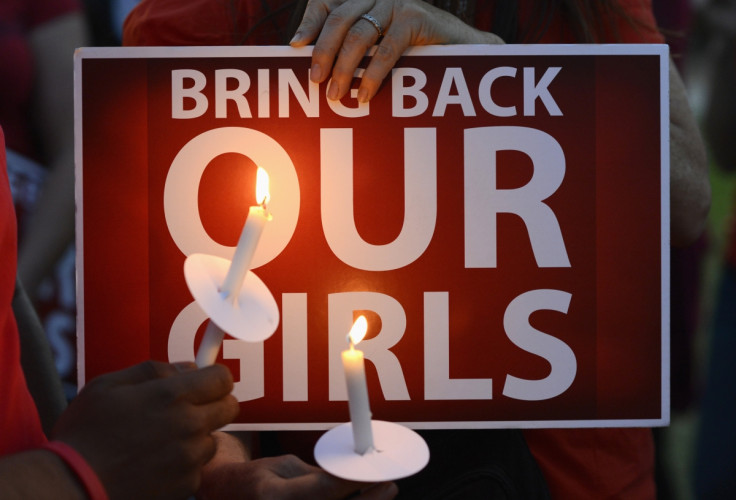 The report was released as the second anniversary of the kidnapping of more than 200 girls from their boarding school in the Nigerian town of Chibok nears. Despite a global campaign Bring Back Our Girls, none of the girls have been found.
In the report, Unicef said that boys who are abducted and recruited into Boko Haram are forced to attack their own families to show their loyalty. Girls on the other hand, are exposed to severe abuse which included sexual violence and forced marriages to fighters.
CNN reports that life under Boko Haram is so horrific that girls are asking to be bombers so that they can escape. It said young girls are fighting to strap on a bomb, not because they were brainwashed by their captors' violent indoctrination methods but because the relentless hunger and sexual abuse, coupled with the constant shelling, became too much to bear.
Cameroon has the highest number of child suicide attacks involving children who are as young as eight. Boko Haram, means "Western education is forbidden". It often targeted schools. Unicef says that more than 1,800 schools have been closed, damaged, looted, set on fire or used to shelter those left homeless in north-eastern Nigeria and Cameroon.