Boko Haram: Campaigners believe Chibok girls are alive until 'proven otherwise'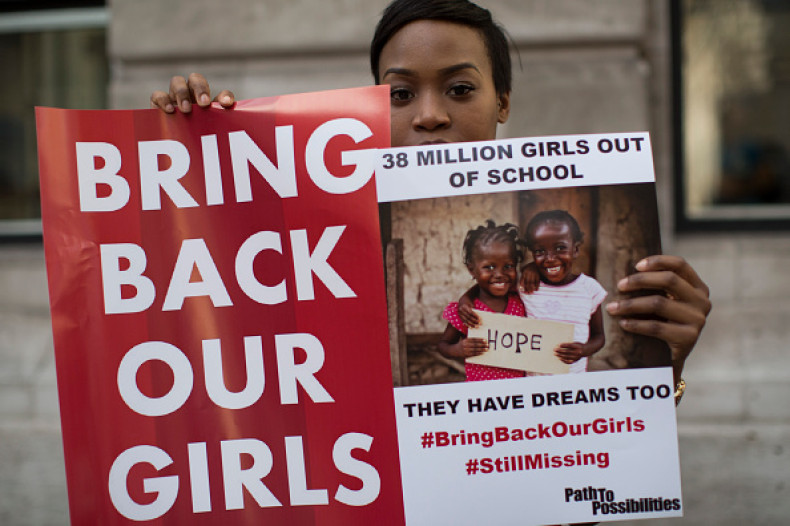 Until clear evidence proving that more than 200 girls kidnapped by terror group Boko Haram have been killed or sold as slaves, the Bring Back Our Girls movement will continue to campaign for their release, one of the campaign organisers told IBTimes UK.
Bring Back Our Girls is a global movement set up after the kidnapping of nearly 300 Nigerian girls who were attending evening school in the Chibok village, in Nigeria's restive Borno state, on 14 April. Some of the girls managed to escape, but at least 219 are still missing.
Shortly after, reports alleged the girls had been sold as slaves, smuggled into neighbouring countries or forced by the terrorists to carry out suicide bombing missions. As the second anniversary of the mass abduction approaches, the UN warned that the number of child suicide bombers as young as eight has considerably increased in the past year.
"We are aware of such several claims. However, until there is substantial or clear evidence, we cannot subscribe to any of such,"Josephine Adekola, doctoral research student and one of the organisers of the movement in Glasgow, told IBTimes UK. "As far as we are concerned, our girls are still in captivity."
International outrage
Boko Haram is renowned for kidnapping civilians, mainly women and children, and forcing them to carry out suicide bombing missions in crowded areas. Girls are also subjected to rape and forced marriages.
Although the Chibok abduction was not the first mass kidnapping carried out by the terrorists, it attracted international outrage and shone a spotlight on the deadly insurgency of Boko Haram that, until then, had remained under-reported.
"Sympathy and attention are often given to girls victim of crime and this is amplified when it relates to education," Adekola said. "Another reason can be linked to the sheer number of girls abducted. How is it possible that over 200 girls are kidnapped from their hostel in any civil society?"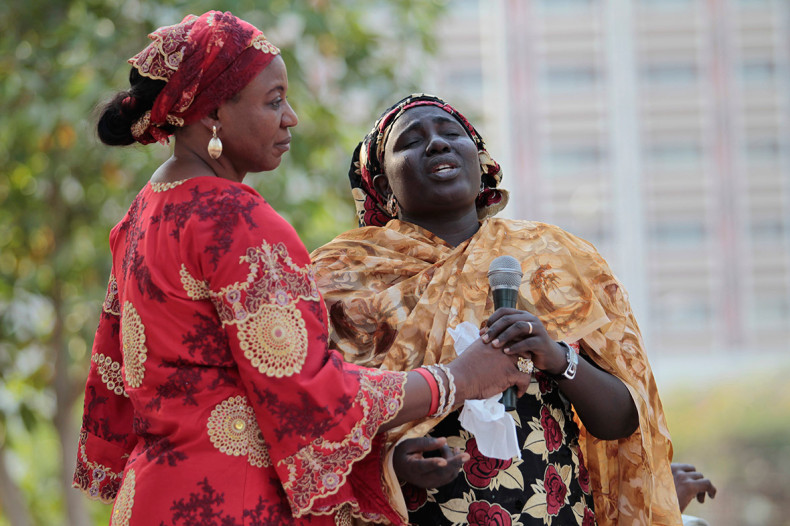 President Buhari 'raised new hopes'
Nigeria's former president Goodluck Jonathan was accused of reacting slowly to the news of the abduction. The government only acknowledged the incident some two weeks after the girls had gone missing, drawing outrage in Nigeria and abroad.
When new leader Muhammadu Buhari took office in May 2015, he vowed, among other things, to free the Chibok girls and end terrorism in the region. Earlier this year, Buhari ordered a fresh investigation into the kidnapping of the Chibok girls and said he was ready to negotiate with the terrorists for the girls' release.
"There was a lot of hope with the election of Buhari in handling the rescue of the girls and the Boko Haram insurgency generally considering his military background and previous records," Adekola said. "However, until the girls are rescued, the response remains inadequate and more needs to be done."
Nigeria is leading a regional offensive with 8,700 troops from Nigeria, Niger, Chad, Cameroon and Benin lined up against the terrorists. Although Buhari declared a technical victory over the fight against the insurgents last December, Boko Haram has continued to carry out scattered attacks across north-eastern Nigeria and neighbouring countries.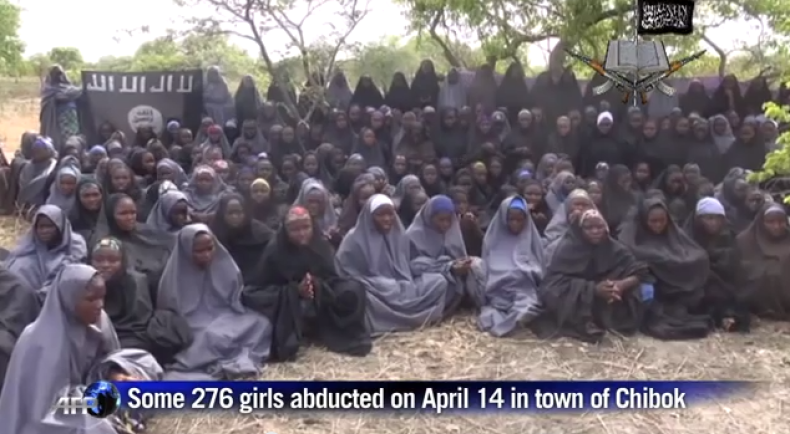 Political game
According to some, the notoriety of the Chibok kidnapping has been used by both Boko Haram and politicians to their own advantage. David Otto, CEO of UK-based global security provider TGS Intelligence Consultants, believes Boko Haram, which has demanded nearly £40m ($50m) for their release, is acting strategically with the girls.
"Boko Haram quickly dispersed the girls [among] smaller armed groups within the region and consistently infiltrated the security architecture with human intelligence, making it very difficult – if not impossible – for a coordinated security rescue mission without risking the life of the girls," Otto said.
He added that the number of the kidnapped schoolgirls, and civilians in general, is unknown as Nigeria and neighbouring states do not have comprehensive databases on their citizens in remote and restive areas.
"The presence of a huge ungoverned space including an extensive thick forest in the lake Chad region makes it impossible for anyone to speculate on how many captives are under the control of Boko Haram," he stayed.

"The Chibok abduction was and has been used in many occasions as a red flag by politicians to win support. Many organisations and NGOs have been given prominence as a result. Most of these are politically supported and motivated. It is clear that the Chibok girls' abduction is now a massive political game playing."