At least one police officer has been killed and four others were injured after gunmen attacked security forces near one of Egypt's most important Christian sites.
The attack, which took place at a police checkpoint next to St Catherine's Monastery in south Sinai, comes a week after bombings at two Coptic churches killed 45 people.
Isis has claimed responsibility for both sets of attacks on the Christian minority who make up roughly 10% of Egypt's population of 92 million.
This latest attack is a further blot on President Abdel Fatteh Al Sisi's record, after he pledged to protect minorities in a campaign against extremism.
Following the attack on the two churches on Palm Sunday (9 April) – one at the Saint George church in Tanta and the other at Saint Mark's Cathedral in Alexandria – Sisi announced a state of emergency, which was later approved by Parliament.
However, the move did little to quell the fears of Christian Egyptians in the country, who are among the oldest and largest Christian communities in the Middle East.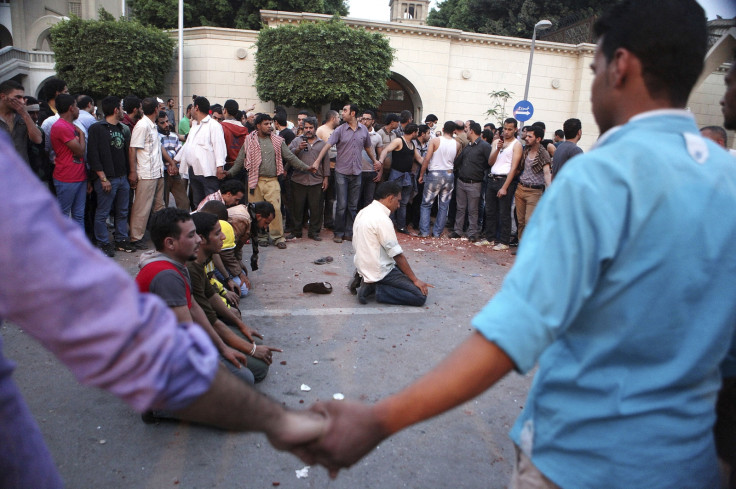 "I do not want (these attacks) to happen again, but I don't feel that we're doing anything to stop this," Maha Ragaay, a Coptic Christian teacher who lives in Cairo, told Reuters ahead of Easter Sunday.
Islamic fundamentalists have routinely targeted Christians in Egypt since the 2011 revolution, however the attacks have grown in severity over recent months.
During the revolution, iconic images circulated the globe of Christians holding hands to protect Muslims from attack during Friday prayer and Muslims returned the courtesy around church services on Sunday.
The latest attack on St Catherine's comes just 10 days before Pope Francis is due to visit Egypt.
St Catherine's is one of the world's oldest Christian monasteries and is a Unesco World Heritage Site.