OnLive, the game streaming service, has fired all its staff, sold all its assets to a newly formed company but promises uninterrupted service for its customers.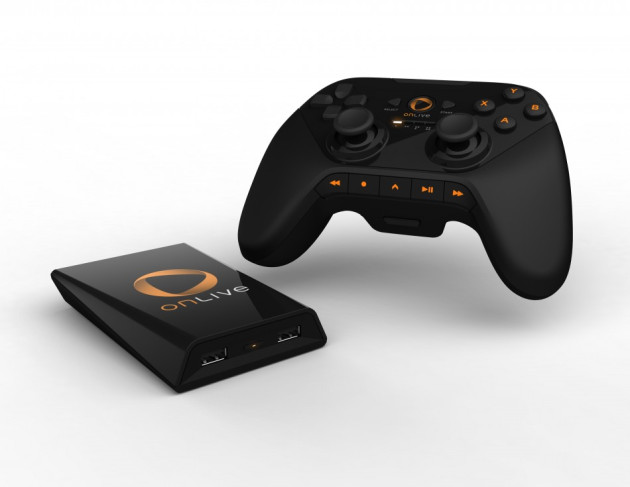 On Friday rumours emerged that OnLive, the service which streams console-quality games to users' TVs, PCs, laptops or tablets, had fired all employees and by Friday evening these rumours had been confirmed by the company itself.
Over the weekend it emerged that OnLive is restructuring under what is known as an Assignment for the Benefit of Creditors (ABC), which is an alternative to filing for bankruptcy. Using the ABC will allow OnLive to transfer all its assets to a newly-formed, and so far unnamed, company in order to run things more efficiently or prepare it for sale.
As well as selling its assets, OnLive fired its entire staff on Friday, though it said in a statement confirming the firings that "almost half" of OnLive's staff were offered employment at their current salaries in the new company immediately upon the transfer.
The statement went on to say that non-hired staff will be given offers to do consulting in return for options in the new company and that "upon closing additional funding", the company plans to hire more staff, both former OnLive employees as well as new employees.
Staff leaving the OnLive offices in Palo Alto in California on Friday refused to speak to reporters.
Despite all this upheaval, the company believes that its active user base of 1.5 million gamers would not notice any interruption to normal service. In an emailed statement to the Verge website, OnLive said:
"The OnLive Game and Desktop Services, all OnLive Devices and Apps, as well as all OnLive partnerships, are expected to continue without interruption and all customer purchases will remain intact; users are not expected to notice any change whatsoever. OnLive's current initiatives will continue as well, with major announcements of new products and services planned in the coming weeks and months."
OnLive has received substantial investment from a number of high profile companies, including British Telecom, Warner Bros., AT&T, Autodesk and HTC. While the transition to a new company may help get the most from their investment, one of the companies has already written off its investment.
HTC has reportedly told the Taiwan Stock Exchange that it has written-off the $40m investment it made in OnLive last February. "Due to lack of operating cash and an inability to raise new capital, OnLive had completed asset restructuring over the weekend. HTC estimates that it will need to recognise a $40 million provision for this investment loss."
According to OnLive, the first investors in the new company will be Lauder Partners, a venture capital firm which previously invested in OnLive back in 2009.