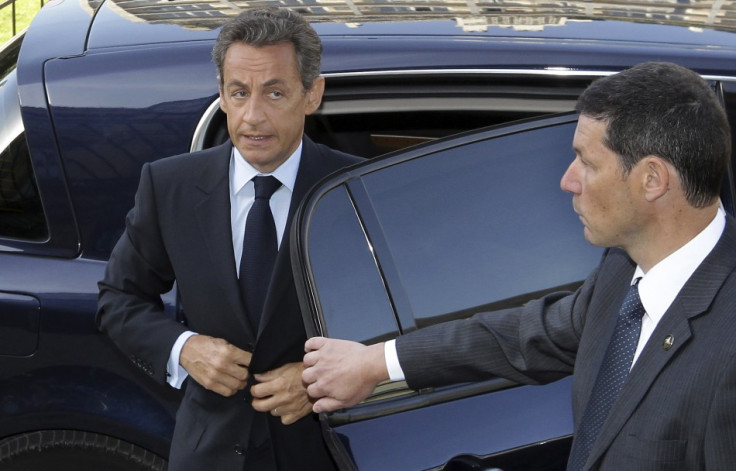 The French government has upped its quest to recover France and French integrity by calling on its broadcasting authority to ban any mention of the words Facebook and Twitter on the radios or televisions unless they are specifically part of the story.
It seems that both internet sites have become the victims of a 1992 decree that outlaws the advertising or promotion of private business on programmes. Journalists will thus no longer be able to end their reports by saying "Follow us on Twitter" or "Have a look at our Facebook page", because the French government deems this as either blatant or subliminal promotion, and has decided it is unfair to other similar networks.
Christine Kelly, spokeswoman for the Conseil Supérieur de l'Audiovisuel (CSA), the government broadcasting authority, said: "Why give preference to Facebook, which is worth billions of dollars, when there are other social networks that are struggling for recognition. This would be a distortion of competition. If we allow Facebook and Twitter to be cited on air, it's opening a Pandora's box. Other social networks will complain to us, saying 'Why not us?'"
She added that the CSA was not seeking to block the networks, only to foster fairer practices. "We encourage the use of social networks ... CSA members spend hours on them. Perhaps one day Facebook will become a generic term, but for the moment it is a commercial enterprise - a leading one, certainly, but not the only one."
While many have derided the news as a comical if not ridiculous attempt from the government to distract the public from other major issues, details on how the rule will be enforced or what punishment might await those who continue to say Facebook and Twitter on air have not yet been given and most people are curious to see how Facebook or Twitter rebels will be reprimanded.
It seems that French President Nicholas Sarkozy may after all not have appreciated the T-shirt he received as a parting gift from Facebook founder Mark Zuckerberg, after the two met last month in Deauville during the 37th G8 summit. During the reunion of the group of eight, the French leader tried to push for tougher regulations of the internet and insisted that governments must be included in regulating the virtual world.
He claimed that excluding officials took 'the risk of democratic chaos and hence anarchy.'
'Now that the internet is an integral part of most people's lives, it would be contradictory to exclude governments from this huge forum,' he said.
'Nobody could nor should forget that these governments are the only legitimate representatives of the will of the people in our democracies.
'To forget this is to take the risk of democratic chaos and hence anarchy.'
While Mr Sarkozy's fear of the internet taking over the leaders' positions failed to provoke anxiety in the audience, some commentators have also suggested the ban is another effort by France to hold back Anglo-Saxon cultural influences, particularly those seen as encouraging the use of English over French.
Others also point out that it is yet another illustration of the fact that French administrative and political elites are increasingly detached from the reality of its people, as they seem to still be uncomfortable with the virtual world, a world they have no real control over.
The government's move also comes as the two sites have been particularly cited in relation to the scandal surrounding the arrest of Socialist presidential candidate Dominique Strauss-Kahn, who was charged with sexual assault in New York.
"The CSA hasn't understood that above being trademarks, Twitter and Facebook are public spaces where more than 25% of the French public discuss and exchange information," said French journalist Benoît Raphael, while Mrs Kelly warned that broadcasters must not use the website names unless it was "pivotal to the story". Instead, they should say: "Find us on social networks."