Opec Secretary General seeks US shale producers' help to cap excess global oil supply
Mohammed Sanusi Barkindo urges American oil producers to reduce production in a bid to prop up crude prices.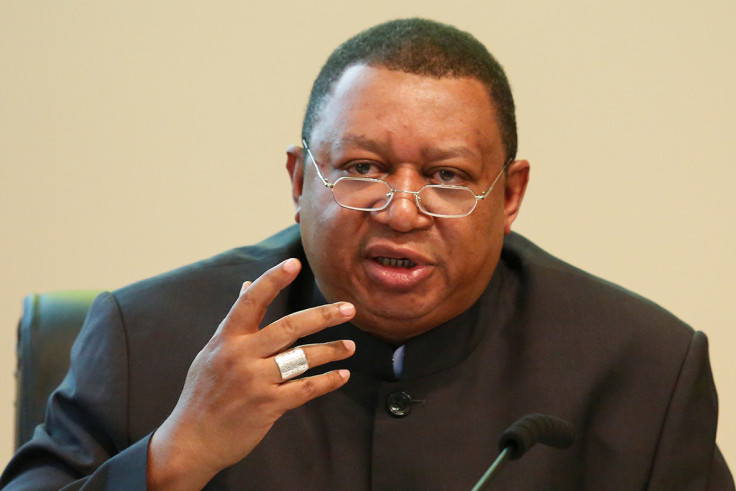 Oil cartel Opec's Secretary General Mohammed Sanusi Barkindo has urged US shale producers to help cap excess global crude supply and assist with ongoing efforts to rebalance the market.
In a bizarre plea to American producers, all which are private enterprises as opposed to Opec members' state-owned oil companies, Barkindo said "extraordinary measures" might be required in 2018 to sustain the rebalanced market in the medium to long term.
Speaking at the India Energy Forum organised by IHS CERAWeek in New Delhi on Tuesday (10 October), the Secretary General said: "We urge our friends in the shale basins of North America to take this shared responsibility with all seriousness it deserves, as one of the key lessons learnt from the current unique supply-driven cycle.
"At the moment we (Opec and independent US producers) both agree that we have a shared responsibility in maintaining stability because they are also not insulated from the impact of this downturn."
Opec and 10 non-Opec oil producers pledged to collectively cut production to the tune of 1.8 million barrels per day (bpd) via an initiative fronted by Saudi Arabia and Russia in May 2017. However, US production is tipped to cap 10 million bpd in the second half of 2018, thanks largely to shale production, having risen by nearly 10% in the year till date.
Following his remarks, Barkindo also noted to reporters that the oil market was showing positive signs of rebalancing, with the stock overhang to the five-year average at 171 million barrels in August, against 338 million at the start of the year.
"In the past four months alone, we have seen de-stocking to the tune of 130 million bpd. We are witnessing a fast return to a balanced market," he concluded.
At 10:49am BST, the Brent front month futures contract was up 0.57% or 32 cents to $56.11 per barrel, while the West Texas Intermediate was up 0.58% or 29 cents to $49.87 per barrel.
© Copyright IBTimes 2023. All rights reserved.