Opposition Leader Shot Dead as Bangkok Protesters Block Polling Stations [VIDEO]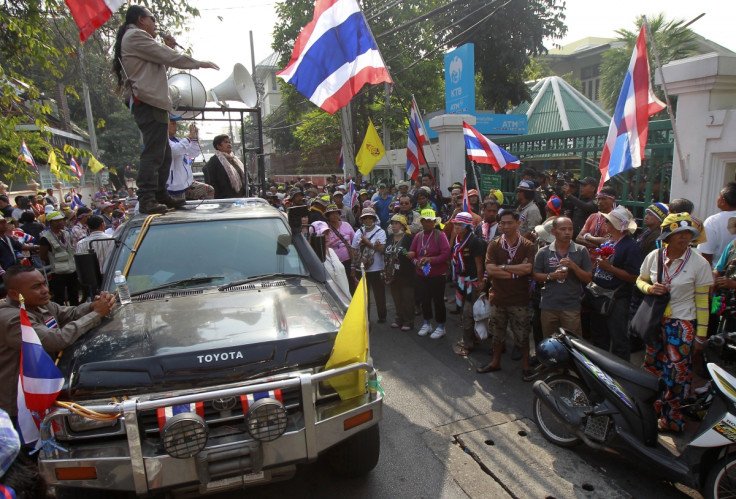 An anti-government protest leader has been shot dead outside a polling station in Thailand as demonstrators blocked polling stations, preventing thousands from casting their vote ahead of the general election.
Suthin Taratin was speaking to crowds from an open truck in Bangkok when he was killed.
Polling stations across south-west Thailand have been taken over by protesters, who have barricaded themselves inside, preventing voters from casting an early ballot.
In Bangkok alone, flag-waving protesters forced the closure of 34 polling stations, with 45 of the country's 152 now closed.
Both the protesters and the country's electoral commission want the elections scheduled for 2 February postponed. The opposition said it will boycott the election.
Police held back from confronting the protesters, and it is believed that they want to avoid provoking a coup by the military, which is sympathetic to the anti-government movement.
The protesters are demanding that an interim government be installed until fair elections can be conducted. They claim that Prime Minister Yingluck Shinawatra is being secretly controlled by deposed prime minister Thaksin Shinawatra, her brother.
A state of emergency has been declared in Thailand.
Voting in northern regions loyal to the government took place as normal.
Watch the shooting on the YouTube video below.
WARNING: CONTAINS SCENES OF VIOLENCE
© Copyright IBTimes 2023. All rights reserved.