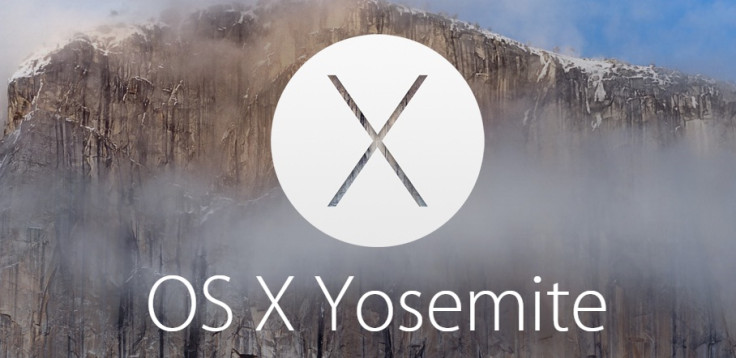 Apple has released OS X Yosemite 10.10.2 software update for Mac users.
Just after making the Yosemite version 10.10.1 available officially, Apple started testing the next update in November. A total of six beta firmwares have been released to developers before the roll-out of the final software. This roll-out marks the second update after the desktop operating system was released in October last year.
The OS X Yosemite 10.10.2, which improves stability, compatibility and security for Mac, is recommended for all Yosemite users. The update fixes the annoying Wi-Fi bug issue, although there were a few unofficial workarounds available for this.
Other noteworthy fixes are for Spotlight that was loading email content even with the Mail Preferences disabled, vulnerabilities discovered by Google's Project Zero and finally the Thunderstrike hardware exploit affecting Mac computers equipped with Thunderbolt ports.
Also included in the OS X Yosemite 10.10.2 are Safari 8.0.3, Safari 7.1.3 OS X Maverics and Safari 6.2.3 for Mountain Lion users. Check out the following fixes in OX S Yosemite 10.10.2.
Resolves an issue that may cause Wi-Fi to disconnect
Resolves an issue that may cause web pages to load slowly
Fixes an issue that caused Spotlight to load remote email content when preference was disabled in Mail
Adds the ability to browse iCloud Driver in Time Machine
Improves VoiceOver speech performance
Resolves an issue that causes VoiceOver to echo characters when entering text on a web page
Addresses an issue that may cause the input method to switch language unexpectedly
Improves stability and security in Safari
Head over to the Apple support site to get the download links for the update.
OS X Yosemite 10.10.2 Combo Update
[Source: MacRumors]