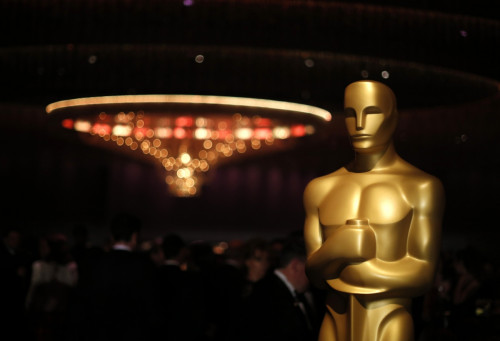 Tomorrow at noon the Academy will announce its nominees for the 2014 Oscars. The awards ceremony set for Sunday, 2 March is the highlight of the Hollywood awards season.
Right now 12 Years A Slave, American Hustle and Gravity are strong favourites to dominate - but who will be nominated? We take a guess at who will be contesting for Hollywood's most sought-after prizes.
Best Picture
12 Years A Slave
Gravity
American Hustle
The Wolf of Wall Street
Captain Phillips
Inside Llewyn Davis
Nebraska
Dallas Buyers Club
Saving Mr Banks
Possibilities: Philomena, Her, Mandela: Long Walk To Freedom
Note: The Best Picture category can contain between five and ten nominees, but we've elected for nine based on the number of nominees at last year's show.
Best Director
Alfonso Cuaron - Gravity
Martin Scorsese - The Wolf of Wall Street
David O. Russell - American Hustle
Steve McQueen - 12 Years a Slave
Joel & Ethan Coen - Inside Llewyn Davis
Possibilities: Paul Greengrass - Captain Phillips, Woody Allen - Blue Jasmine, Alexander Payne - Nebraska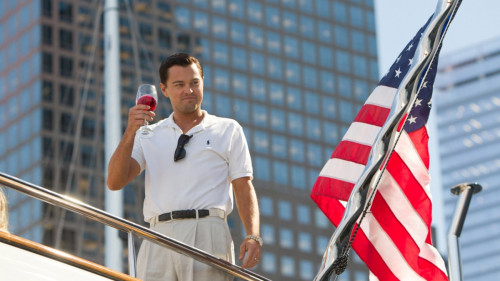 Best Actor
Chiwetel Ejiofor - 12 Years a Slave
Tom Hanks - Captain Phillips
Leonardo DiCaprio - The Wolf of Wall Street
Christian Bale - American Hustle
Matthew McConnaughey - Dallas Buyers Club
Possibilities: Robert Redford - All Is Lost, Oscar Issac - Inside Llewyen Davis, Bruce Dern - Nebraska, Idris Elba - Mandela: Long Walk To Freedom
Best Actress
Amy Adams - American Hustle
Cate Blanchett - Blue Jasmine
mma Thompson - Saving Mr Banks
Judi Dench - Philomena
Meryl Streep - August: Osage County
Possibilities: Sandra Bullock - Gravity, Kate Winslet - Labor Day, Adele Exarchopoulos - Blue Is the Warmest Colour
Best Supporting Actor
Michael Fassbender - 12 Years a Slave
Jared Leto - Dallas Buyers Club
Barkhad Abdi - Captain Phillips
Bradley Cooper - American Hustle
Jonah Hill - Wolf Of Wall Street
Possibilities: Daniel Bruhl - Rush, James Gandolfini - Enough Said, Matthew McConaughey - Mud.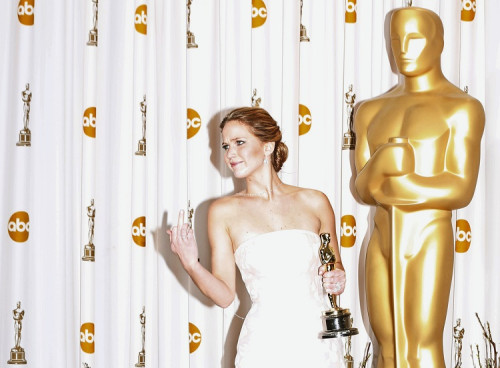 Best Supporting Actress
Lupita Nyong'o - 12 Years a Slave
Jennifer Lawrence - American Hustle
Julia Roberts - August: Osage County
Oprah Winfrey - Lee Daniels' The Butler
June Squibb - Nebraska
Possibilities: Sally Hawkins - Blue Jasmine, Scarlett Johansson - Her, Naomie Harris - Mandela: Long Walk To Freedom
Best Animated Feature Film
Frozen - Disney
Despicable Me 2 - Dreamworks
Monsters University - Disney Pixar
The Wind Rises - Studio Ghibli
Possibilities: Ernest & Celestine - GKIDS, The Croods - Dreamworks, Turbo - Dreamworks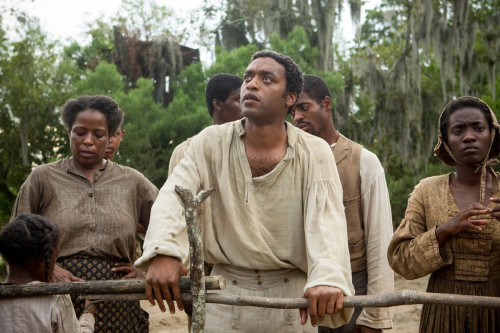 Best Adapted Screenplay
John Ridley - 12 Years A Slave
Terence Winter - The Wolf of Wall Street
Woody Allen - Blue Jasmine
Craig Borten & Melisa Wallack - Dallas Buyers Club
Steve Coogan & Jeff Pope - Philomena
Possibilities: Abdellatif Kechiche & Ghalia Lacroix - Blue Is the Warmest Colour, Julie Delpy, Ethan Hawke & Richard Linklater – Before Midnight, Billy Ray – Captain Phillips
Best Original Screenplay
Joel & Ethan Coen - Inside Llewyn Davis
David O. Russell and Eric Singer - American Hustle
Woody Allen - Blue Jasmine
Spike Jonze - Her
Craig Borten & Melisa Wallack - Dallas Buyers Club
Possibilities: Bob Nelson - Nebraska, Kelly Marcel & Sue Smith - Saving Mr. Banks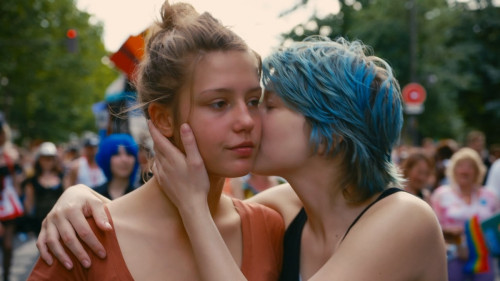 Best Foreign Language Film
The Great Beauty - Paolo Sorrentino - Italy
The Hunt - Thomas Vinterbeg - Denmark
The Broken Circle Breakdown - Felix van Grogeningen - Belgium
The Grandmaster - Wong Kar-wai - Hong Kong
The Notebook - Janos Szasz - Hungary

Possibilities: Omar - Hany Abu-Assad - Palestine, Two Lives - Georg Maas - Germany
Best Documentary
The Act of Killing - Joshua Oppenheimer
Blackfish - Gabriella Cowperthwaite
The Square - Jehane Noujam
20 Feet From Stardom - Morgan Neville
Stories We Tell - Sarah Polley
Possibilities: The Crash Reel - Lucy Walker, Tim's Vermeer - Raymond Teller (Of Penn & Teller)

Best Original Song
Ordinary Love - Mandela: Long Walk To Freedom (U2)
Let It Go - Frozen (Robert Lopez & Kristen Anderson-Lopez)
Young & Beautiful - The Great Gatsby (Lana Del Rey)
Possibilities: So You Know What It's Like - Short Term 12 (Keith Stanfield), Happy - Depicable Me 2 (Pharrell Williams), The Moon Song - Her (Karen O)