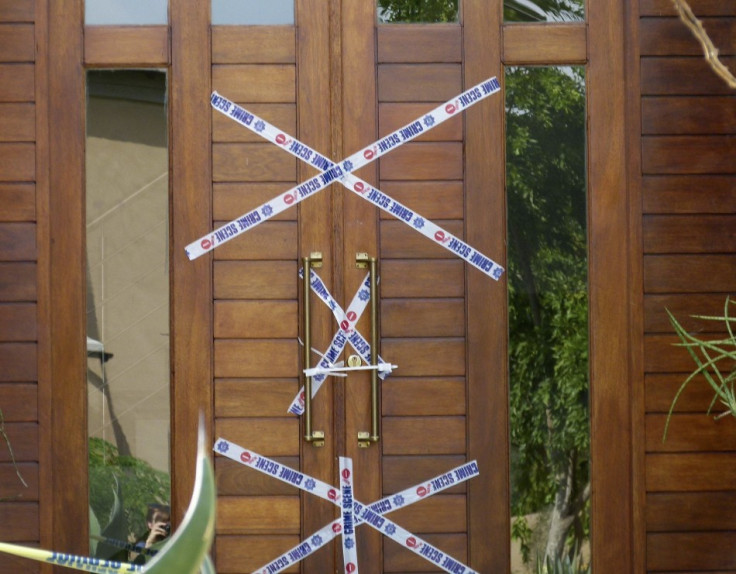 South African detective Hilton Botha, who faced intense cross-examination on the second day of Oscar Pistorius's bail hearing, is now facing attempted murder charges himself.
Botha was the first officer to arrive at the scene following the death of Pistorius's girlfriend Reeva Steenkamp on Valentine's Day.
The veteran investigating officer will face trial in May over the attempted murder charges, along with two other officials, according to South Africa's Eyewitness News.
Botha faces seven counts of attempted murder, pertaining to a shooting incident that took place in 2011. Some media reports say the incident took place in 2009.
Botha, along with two other officers, was allegedly drunk and opened fire at a taxi carrying passengers. He was soon arrested for the incident.
However, higher officials intend to keep Botha as the lead detective in the Pistorius case.
"There was a decision by the DPP's office to charge the members, each one of them with seven counts of attempted murder. That was the number of people that were in the taxi. The member is innocent until proven guilty. The member was chosen by the station to do the investigation due to the fact that he is a senior," police spokesperson Neville Malila told the daily.
The report has come a day after Botha testified that Pistorius should not be given bail. However, during the cross-examination by Pistorius's lawyer Barry Roux, Botha conceded that the "applicant's version is consistent with the evidence".
Describing the questioning, Karyn Maughan, legal journalist at eNCA, tweeted from the courtroom: "Roux is destroying Botha. This is like watching a baby seal getting clubbed."
Botha was forced to modify crucial details during his cross-examination. He also admitted contaminating the crime scene unwittingly.
Soon after Botha's testimony, Pistorius's family said the "contradictions" in the detective's version of Steenkamp's death "are extremely concerning."