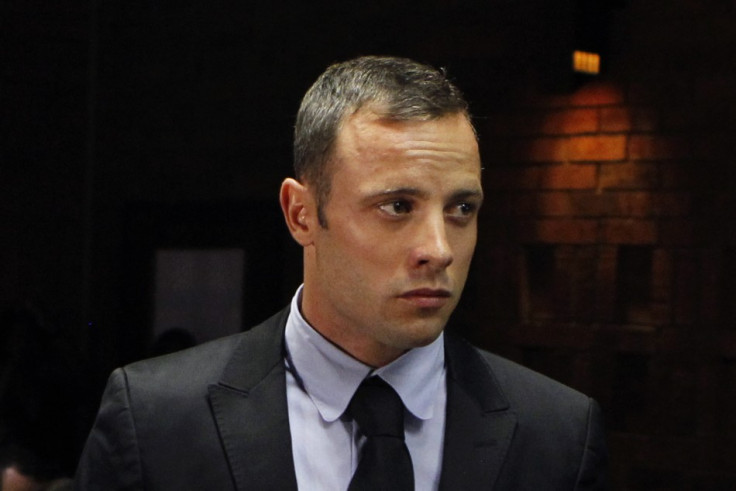 Oscar Pistorius, the South African Olympic athlete also known as "Blade Runner", arrived at Pretoria magistrates court to face trial over the alleged murder of his girlfriend, Reeva Steenkamp.
The Paralympic double amputee has hardly been seen in public after the death of his girlfriend on Valentine's Day earlier this year.
This is the first time Pistorius is returning to court after he was granted bail.
The hearing is likely to be brief as the investigators are asking for more time to collect evidence. The prosecutors are likely to seek postponement of the trial to August.
"The court will be told about the progress of the investigation and the matter is most likely to be postponed for trial," Kenny Oldwadge, a leading lawyer familiar with the case, told IOL news.
"The courtroom is thronging with media men. They tell us there will be more people than last time, and last time you guys [journalists] were fist-fighting outside here," a security guard told the Mail & Guardian.
Pistorius, 26, has been accused of premeditated murder and will face a maximum life sentence if found guilty. The Paralympian argues that he shot 29-year-old Steenkamp by mistake while she was in the toilet at his apartment.
Steenkamp's parents have also openly spoken out against Pistorius. In a recent television documentary, June Steemkamp, Reeva's mother said: "There is only one person who knows what happened. Why? Why did he shoot her? I want to know why he shot her. She must have been so afraid in the toilet. One bullet had already hit her, so she must have been in severe pain."