Oscars 2016: The Revenant gets 12 Academy Award nominations, Mad Max: Fury Road gets 10
The Revenant leads the 2016 Oscars with 12 nominations, including a best actor nod for Leonardo DiCaprio. It sets up director Alejandro Inarritu for a possible back-to-back win following his best-picture gong for Birdman last year. George Miller's Mad Max: Fury Road followed with 10 nominations, including best picture. Ridley Scott's sci-fi epic "The Martian" landed 7 nominations, including best picture, but no best director nod for Scott.
No actors of colour were nominated in acting categories this year, despite a backlash over a lack of diversity in the 2015 awards.
Best actor nominees
Leonardo DiCaprio, who has yet to win an Oscar, will compete with Bryan Cranston in Hollywood blacklist tale Trumbo, Matt Damon in space adventure The Martian, Michael Fassbender as technology visionary Steve Jobs and Eddie Redmayne as transgender artist Lili Elbe in The Danish Girl.
Bryan Cranston: Trumbo
Matt Damon: The Martian
Michael Fassbender: Steve Jobs
Eddie Redmayne: The Danish Girl
Leonardo DiCaprio: The Revenant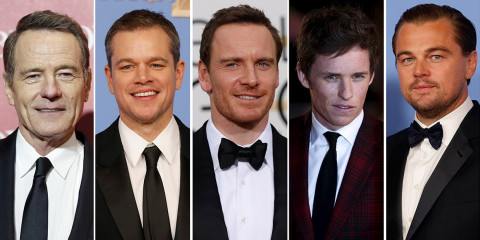 Best actress nominees
In the best actress category, previous Oscar winners Cate Blanchett and Jennifer Lawrence return to the race this year. Blanchett was nominated for her role in lesbian romance Carol, and Lawrence for playing the Miracle Mop inventor in Joy. They will compete against Brie Larson for psychological thriller Room, Charlotte Rampling for British drama 45 Years and Saoirse Ronan for immigrant tale Brooklyn.
Brie Larson: Room
Saoirse Ronan: Brooklyn
Charlotte Rampling: 45 Years
Jennifer Lawrence: Joy
Cate Blanchett: Carol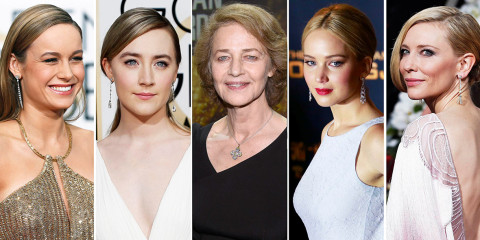 Best supporting actor nominees
Mark Rylance: Bridge of Spies
Christian Bale: The Big Short
Tom Hardy: The Revenant
Sylvester Stallone: Creed
Mark Ruffalo: Spotlight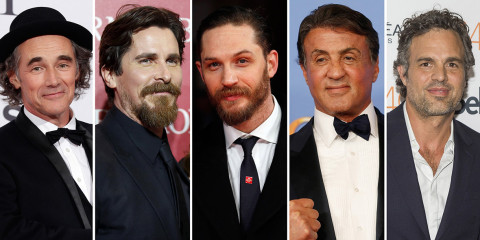 Best actress nominees
Alicia Vikander: The Danish Girl
Rachel McAdams: Spotlight
Rooney Mara: Carol
Kate Winslet: Steve Jobs
Jennifer Jason Leigh: The Hateful Eight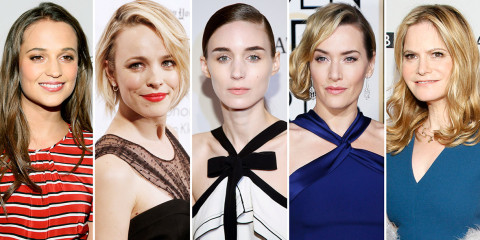 Best picture nominees
The Oscars can have up to 10 best picture nominees, but voters selected eight this year.
The Big Short
Bridge of Spies
Brooklyn
Mad Max: Fury Road
The Martian
The Revenant
Room
Spotlight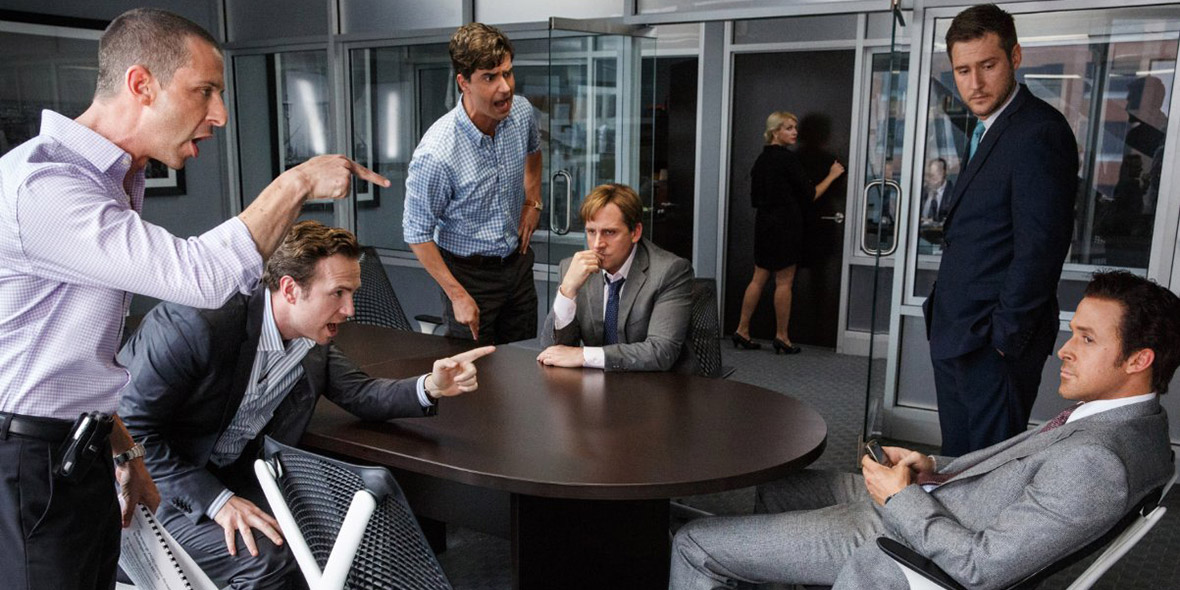 The box-office behemoth Star Wars: The Force Awakens failed to land a best picture nomination. It instead scored five technical nods for editing, score, visual effects, sound mixing and sound editing. Todd Haynes' lesbian romance Carol also missed out on a best picture nomination, meaning one usual Oscar heavyweight — Harvey Weinstein — won't have a horse in the best picture race for the first time since 2007.
Best director nominees
When it came to best director, the Academy shunned well-known named Ridley Scott, Steven Spielberg and Todd Haynes. Instead, Lenny Abrahamson made the cut for his film Room along with Adam McKay, known best for his broader Will Ferrell comedies, for The Big Short.
The Big Short: Adam McKay
Mad Max: Fury Road: George Miller
The Revenant: Alejandro G Inarritu
Room: Lenny Abrahamson
Spotlight: Tom McCarthy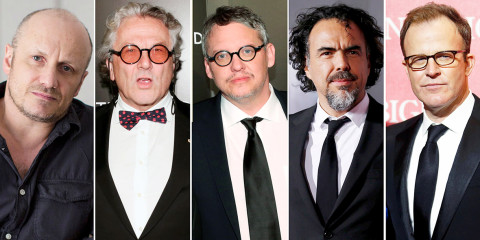 Best song nominees
Til It Happens to You by Lady Gaga from The Hunting Ground
Earned It by The Weeknd from 50 Shades of Grey
Manta Ray by J Ralph & Antony from Racing Extinction
Simple Song #3 by Sumi Jo from Youth
Writing's on the Wall by Sam Smith from Spectre
The 88th Academy Awards, hosted by Chris Rock will be held at Hollywood's Dolby Theatre on 28 February 2016.