A South Korean prosecutor said on Tuesday (14 March) that the office would summon the ousted president Park Geun-hye for questioning as a suspect in the influence-peddling scandal that led to her dismissal.
The official also said that they would send notification to Park about the questioning session on Wednesday and would not negotiate on the timing.
"We will decide tomorrow when to summon former President Park and inform her. We will let you know once we are prepared," the unnamed source said, according to Yonhap News Agency.
The 65-year-old president was thrown out of office on Friday after the Constitutional Court upheld a parliamentary impeachment vote over an influence-peddling scandal that shook the whole country.
She faces 13 criminal charges, including bribery and abuse of power.
Park is said to have colluded with her close aide Choi Soon-sil and sought monetary donations from big corporations for two of the latter's foundations. However, she denied any wrongdoing.
With Friday's ruling, Park became the first democratically-elected leader of the country to be stripped off her powers. The ruling followed months of political paralysis and turmoil over the corruption scandal that also dragged the head of the Samsung Company in trouble.
While leaving the presidential Blue House on Sunday, the ousted president said that she felt sorry for not completing her term and added that the truth would come out, showing her disappointment over the Constitutional Court's ruling.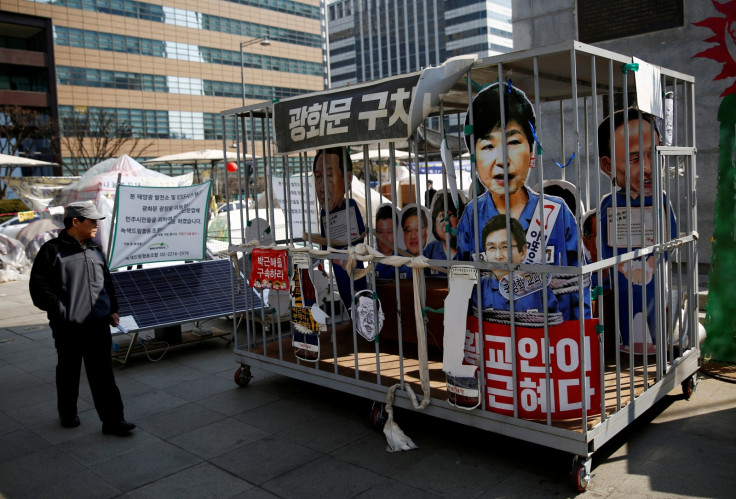 Meanwhile, critics of Park have demanded her arrest. They said they would continue their protest in central Seoul demanding resignation of acting president Hwang Kyo-ahn.