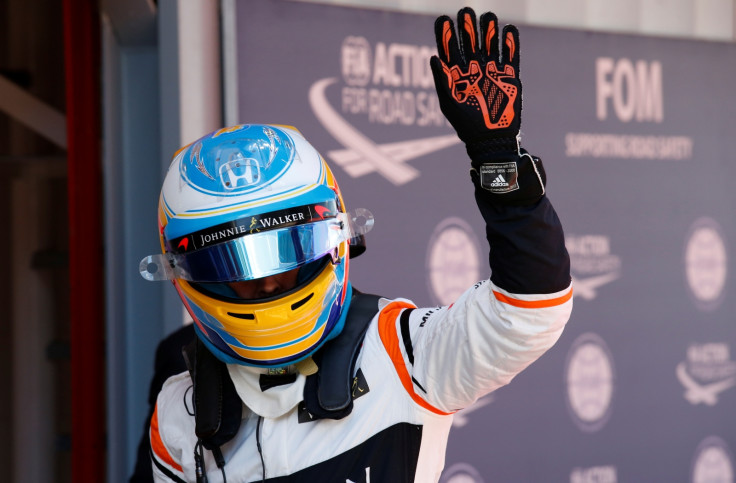 McLaren face a potentially defining 90-day period as they attempt to build a package that will tempt two-time world champion Fernando Alonso to stay with the team beyond the end of his contract, which expires in 2018. Executive director Zak Brown has dropped the strongest hint yet that the Woking-based team are considering splitting with engine-supplier Honda after a disastrous second spell with the Japanese manufacturer, and hope to outline their plans for next season over the next three months.
Niki Lauda, Alain Prost and Ayrton Senna each won the world drivers' title during a stunningly successful 11-year relationship between McLaren and Honda between 1983 and 1993. The British team are the second most successful Formula One team in terms of race wins but they have reached the nadir of their motorsport existence since re-uniting with the multinational.
The team have not won a race since 2012 and in the two completed seasons since Honda began supplying their power unit again they have finished ninth and sixth in the constructors' championship. In the opening six races of 2017, they have failed to register a point and drivers Alonso, Stoffel Vandoorne and Jenson Button – who was parachuted in for the Monaco Grand Prix – have recorded just four finishes between them.
Patience is starting to wear thin within the walls of McLaren, and – after Honda failed to deliver on an engine upgrade in time for this weekend's Canadian Grand Prix – Brown has spoken for the first time about the possibility of ending their association with the Asian conglomerate.
"Honda's working very hard but they seem a bit lost," the American told Reuters. "We were only told recently that we wouldn't have the upgrade coming [for Montreal]...and we don't have a definitive timeline, which is concerning because the pain is great and we can't sit around forever. We were eagerly awaiting this upgrade as were our drivers and it's a big disappointment that it's not coming. It's not lack of effort, but they are struggling to get it to come together."
Honda reportedly contribute as much as $100m to McLaren's budget, yet the team's primary concern is attempting to convince premier driver Alonso to remain with the team beyond the end of the current season. The Spaniard has made no secret of his frustration with the team's predicament and feels he can still win another F1 world title.
The 35-year-old was a target for Mercedes during last winter and will have no shortage of offers during the off-season. The Silver Arrows, Ferrari and Red Bull could all make changes to their driver line-up for next term to accommodate Alonso's arrival.
Yet McLaren have not given up hope of retaining Alonso for at least another 12 months and Brown say the next 90 days will shape the offer they can make to the ex-Minardi and Renault driver. "It will all come together," he added. "There's lots of things that go into the decision and we're entering that window now of 'which way do you go when you come to the fork in the road'."