Fernando Alonso harbours ambitions of winning the Formula One world drivers championship for a third time, despite the mechanical issues besetting him at McLaren. The Spaniard has only finished two of the season's six races and is yet to register a point in 2017.
Central to the problems suffered by McLaren is their relationship with Honda, which provides their engine. As a result, Alonso retired from the first two races in Australia and China, before failing to start the Russian Grand Prix.
Fourteenth and twelfth place finishes followed in Bahrain and Spain, but Alonso missed the Monaco Grand Prix after opting to compete in the Indy 500. Technical problems even dogged his maiden appearance in Indianapolis as he retired while running in seventh with 20 laps remaining.
Such struggles on the track have not affected Alonso's motivation to return to the summit of motorsport, and though he has not ruled out a return to Indycar racing his main objective remains in F1.
"My first priority is Formula One and to win my third world championship," the 35-year-old told the Daily Mail. "My second priority was to enjoy the experience of Indy 500, and I managed to do that.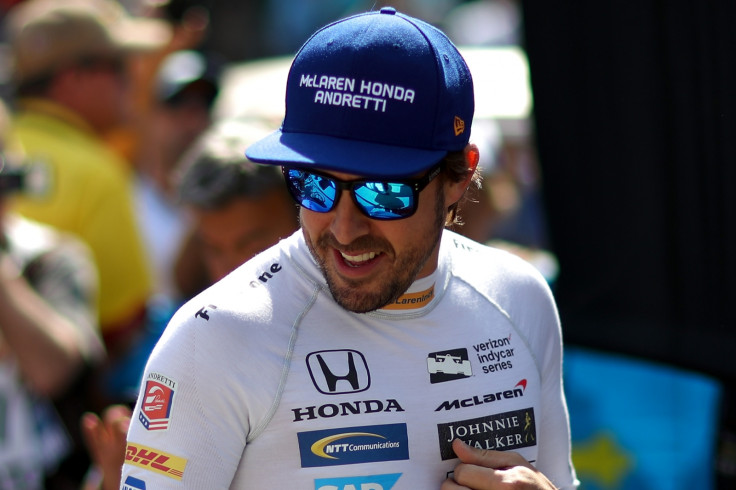 He added: "I read that people are sad. They want to see me at the front more, winning more. But when I went to Indy it was a totally different environment and the people still respected me a lot. They expected something to happen on the track. I don't agree with, 'what a shame. Alonso should have done this or that'. I have won 97 podiums and two titles. I think I'm doing OK.
Having enjoyed much success with Renault – scene of his two world titles in 2005 and 2006 – during his first spell with McLaren and then Ferrari, his return to the Woking-based team has been sullied by mechanical problems and a lack of competitiveness. Alonso is out of contract at the end of the season and has been linked with a move to Mercedes but he appears content with life despite the obvious difficulties.
"I'm happy but for one thing," he stated "The only thing missing is being competitive. It is all you can ask for as a driver and it is frustrating when you do not have that."