One month after the Android-powered console went to retail, Ouya developers have revealed initial sales figures of their games, with some expressing disappointment at low-end numbers and small profits.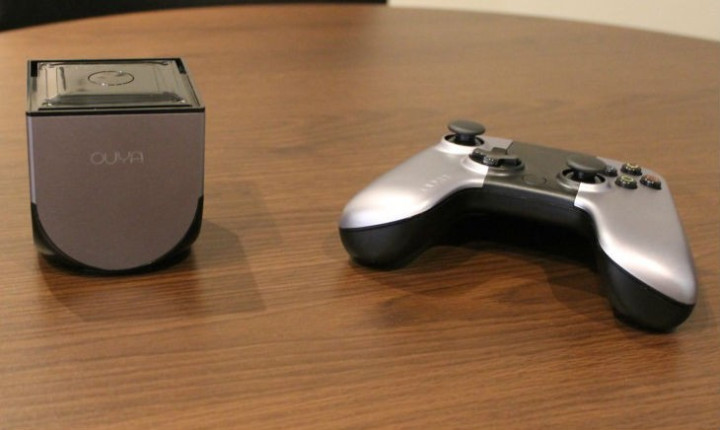 In interviews with both Gamasutra and Edge, several Ouya game developers expressed frustration with the low number of sales generated on the new console.
The majority of current Ouya games are ports of existing titles which have previously been released on the Google Play Store. However, several developers cast doubt over whether porting their game had been worth the time:
"It's sold about half of what my low-end predictions were," said Ryan Wiemeyer, co-creator of shoot-em-up Organ Trail. "Last I checked we were at 501 purchases from 13,112 downloads. (a 3.8% attach rate.) This accounts for about 0.1 percent of our total Organ Trail sales to date (which is over 400,000.) So, I don't even know if it was worth the man hours yet."
All games are available to download for free on Ouya as a demo, with the option to purchase the game available afterwards.
30% cut
E McNeill, creator of Bombball, had also experienced poor sales on the console, saying that even before Ouya claimed its 30% cut of the game's profits, it was generating a very small amount of sales:
"Bombball is making a little over $30 a day, before Ouya's cut. I kind of knew from the start that I was making a game that would be difficult to sell. Still, I let my expectations get inflated over time, and now I'm a little disappointed with the sales."
Other developers were more optimistic about the console, saying that sales had been either as expected or marginally higher.
"We've made about 2,000 sales so far at $15 each," said Matt Thorsen, developer of TowerFall. "So sales have been surprisingly high for a new game on a new console. The game has definitely proven itself on Ouya, I think there's enough demand to warrant bringing it to PC."
Creative Voices
Ignoring sales, other developers commented about the prospect of the Ouya itself. The console aims to provide an open platform for game-makers, allowing them to independently publish their games. It's a response to other home consoles such as the PlayStation 3 and Xbox 360 which have been increasingly seen as driven by the financial requirements of publishers rather than the creative voices of developers.
"I'm most happy with the ease of entry to publish a game on the Ouya," said Adam Spragg, of developer company Hidden in Plain Sight. "I'm also pleased with the very indie-centric feel of it. I think it will be a platform know for experimental and 'hidden gem' titles."
"Every time I've interacted with the people at Ouya, they've been wonderful," added McNeill. "I've gotten technical support, quick responses to emails, and even some requests for feedback on upcoming features. They really strive to be indie-friendly."
When reviewing the Ouya, IBTimes UK found the console's hardware and interface difficult to use, citing issues with both the controller and the Ouya storefront. We concluded the console would be reliant on its game catalogue and that if enough developers sought to create titles for it, the cheapness and variety of games would make it an attractive prospect.
"I think their biggest problem is public relations and messaging," said Shay Pierce, who ported Bennett Foddy's game Get on Top to Ouya. "I feel that many people have misunderstood what 'Android console' means.
"'The Ouya has a crap controller' is the story I keep hearing; but if Ouya would keep proactively replacing old controllers, and getting the word out about doing so, maybe they could still change that story."