Rabbi Ovadia Yosef, Leader of the Sephardic Jews, Dies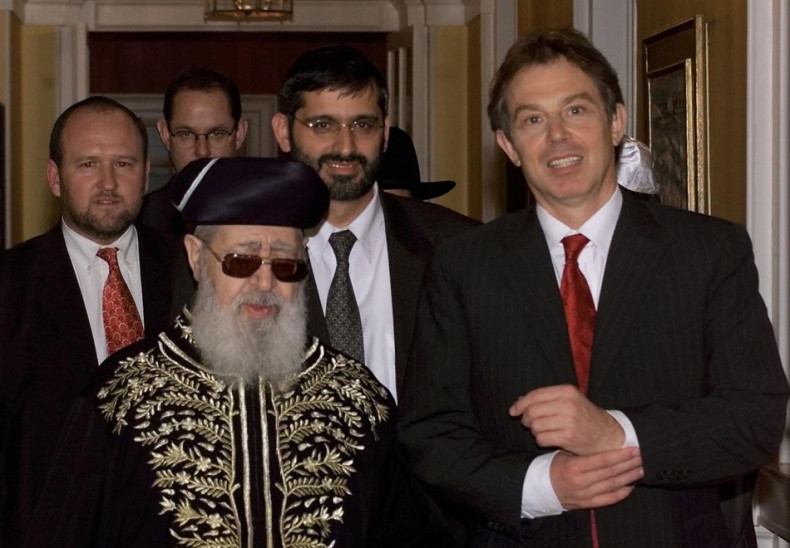 Rabbi Ovadia Yosef, the spiritual leader of Sephardic Jews, has died aged 93 according to Israeli officials.
The Rabbi had been taken to hospital several times over the last few months with a series of medical problems including kidney failure, heart problems, blood pressure problems and other infections.
He was put back on a respirator following three days of full consciousness. Earlier, doctors at the Hadassah University Hospital in Ein Karem described his condition as very serious and unstable.
"His condition is very bad," Prof. Dan Gilon, the cardiologist treating Ovadia, said.
Yosef was appointed Chief Sephardic Rabbia in 1973, a post which he kept for 10 years. During his tenure, he issued a number of important rulings including, for example, ending a longstanding dispute regarding the status of Ethiopian Jews by ruling that they are Jewish by Halacha standards and should thus be allowed to immigrate to Israel.
After his retirement in 1984, he headed the initiative to establish a political movement of religious Sephardim called Shas. The purpose was to include members of the haredi and observant Sephardic public in the political arena.
But Yosef was also a very controversial public figure. He once said that the six million Jews who died in the Holocaust were the reincarnation of sinful souls. He called the Arabs "venomous snakes" and said that women without sons "worth nothing".
His most controversial statement, however, came in 2010 when he said that Goyim (non-Jews) were "born only to serve us [Jews]".
"Without that, they have no place in the world - only to serve the People of Israel," he said on a Shabbat's sermon. "Why are gentiles [non-Jews] needed? They will work, they will plow, they will reap. We will sit like an effendi and eat."
Death has "no dominion" over non-Jews in Israel, according to Yosef.
"With gentiles, it will be like any person - they need to die, but [God] will give them longevity. Why? Imagine that one's donkey would die, they'd lose their money. This is his servant [...] That's why he gets a long life, to work well for this Jew," he said.
His words were slammed by the Anti-Defamation League which said that Yosef's comments contributed "to an atmosphere of hatred and a global trend of intolerance."
"It is disturbing to see any religious leader, and particularly Rabbi Ovadia Yosef, use their podium to preach such hateful and divisive ideas," ADL chief Abraham H. Foxman said.
"In a world where bigotry and prejudice are prevalent, it is especially important for religious leaders to use their influence to teach respect and acceptance," he continued.
Yosef said that Palestinians were "evil, bitter enemies of Israel".