An electrical fault inside the Oxford Circus underground station in London sparked a mass evacuation.
Commuters took to Twitter to report sightings of smoke filling a Tube carriage on the Bakerloo line. The London Fire Brigade and British Transport Police are at the scene in the station and there are no reports of injuries.
Both the official Twitter accounts for the Central and Bakerloo lines tweeted: " Oxford Circus station - Closed while we respond to a fire alert."
Transport for London tweeted saying: "Smoke on a train has been reported, its being investigated."

It was later revealed that the cause of the smoke was an electrical fault underneath the train carriage.
Nigel Holness, London Underground's director of network operations said: "[The electrical fault] resulted in a small fire under one of the carriages that was quickly extinguished.
"Understandably this was a distressing incident for our customers, for which I give my sincere apologies."
A full investigation will take place to find out what caused the fault in the first place. The station has since reopened.
Oxford Circus is the underground network's fourth busiest station with more than 80m annual users. The rest of the Bakerloo line was affected by the incident, there no service between Elephant & Castle to Harrow & Wealdstone northbound, but southbound travel is reportedly still running smoothly.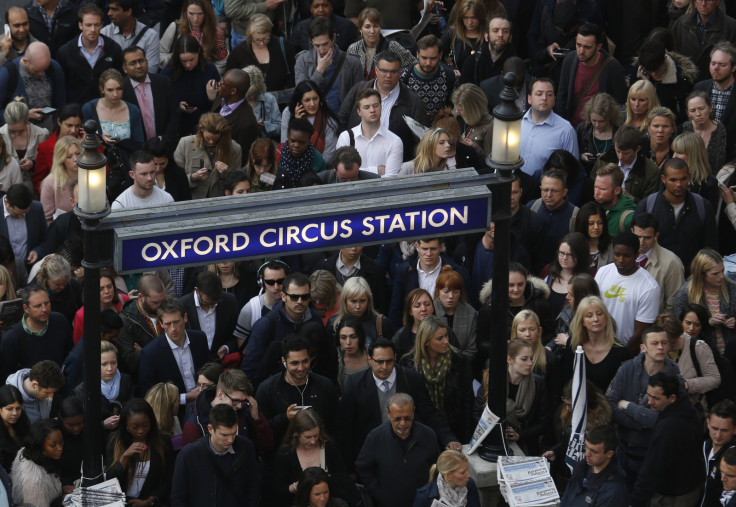 Tom Allison was inside Oxford Circus Station when the evacuation announcement was made. He was on the opposite side of the tracks to the carriage that had filled with smoke and was told to run from the station.
He told IBTimes UK that people were evacuated in a "hasty, but controlled, manner." He also said that the station stunk of fuel. No cause of the smoke has been released yet.
British Transport Police have said that the incident is "not currently being treated as suspicious."
The London Ambulance Service said that they were at the scene in less than five minutes and they treated four patients for smoke inhalation, two of them have been taken to hospital as a precaution.
One of the people ushered out from the station was BBC meteorologist Tomasz Schafernaker who tweeted that he had been evacuated.