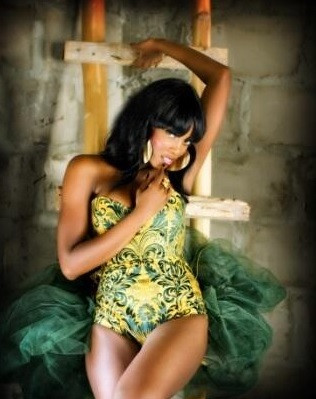 Nigerian R&B star Peter Okoye has defended Tiwa Savage's ultra-sexy 'Wanted' video, after the songstress faced fierce criticism from fans.
Savage came under fire last month after she unveiled the video to promote her latest single.
In the four-minute promo, by London-based director Moe Musa, the Kele Kele singer can be seen twerking and dancing seductively while caressing her body. At one point Mavin Record's first lady crawls on the floor and also bends over to show off her assets.
Some members of the conservative Nigerian community claimed that the 34-year-old singer was not behaving like a married woman.
"This video is really disappointing for a wife who is an African first of all, our traditions and morals forbid this nonsense and come to speak of it Tiwa, are you doing this for the American audience or for the AFRICAN?" one unimpressed viewer said.
But Okoye, who is one half of the twin duo P-Square, insisted Savage should be allowed to flaunt it just as stars like Beyoncé and Nicki Minaj.
In a string of tweets, he accused critics of being hypocrites by praising Queen B and branding Savage a 'disgrace' and 'embarrassment' for doing the same thing.
To drive his point home he shared a shirtless snap of himself with the caption: "Married or not married... Culture or no Culture. If u got it flaunt it... Welcome to the world of Showbiz. #deuces."
Okoye's comments come days after Savage hit back at critics by insisting that the video was not aimed at young children because it was rated over 18.