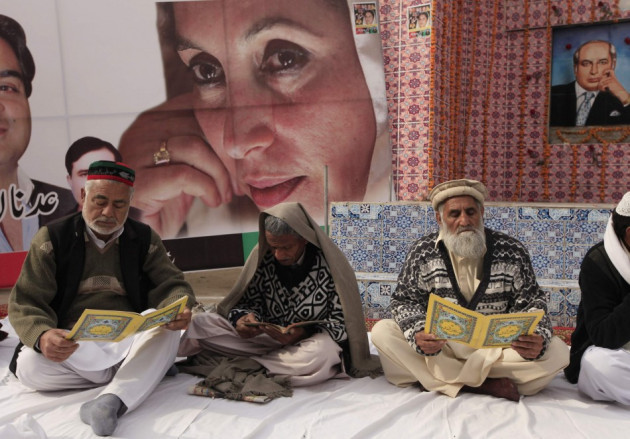 Bilawal Bhutto-Zardari, son of former Pakistan prime minister Benazir Bhutto and the chairman of the Pakistan People's Party (PPP), will announce his formal entry into Pakistan politics during an event to mark the fifth anniversary of the death of his mother.
"Bilawal will make his entry into active politics during the meeting to be held at Garhi Khuda Bux (in Sindh) and take over the PPP's campaign for next year's general election," the Press Trust of India (PTI) reported quoting a confidant of President Asif Ali Zardari who wished not to be named.
The 24-year-old Oxford graduate became the chairman of the PPP in 2007 following the assassination of his mother.
He is expected to make public an investigation report on the assassination of Bhutto. She was assassinated during a political rally in Rawalpindi by a suicide bomber. So far no one has been charged with her assassination.
Bhutto served two terms as prime minister of Pakistan from 1988 to 1990 and from 1993 to 1996.
In 2010, a UN investigation found that the assassination of Bhutto could have been averted and indicted officials from both military and civilians for sabotaging a proper investigation into the murder.
Meanwhile, supporters of PPP holding Bhutto's portraits have gathered in large numbers at the family's ancestral home in Sindh province.
PPP supporters are also expecting an announcement of the date of the next parliamentary election though Bhutto-Zardari cannot contest elections till he turns 25.
"The president is keeping things close to his chest and he is the person who will make the decision about announcing the date for the polls." The term of the current National Assembly or lower house of parliament gets over in March 2013.