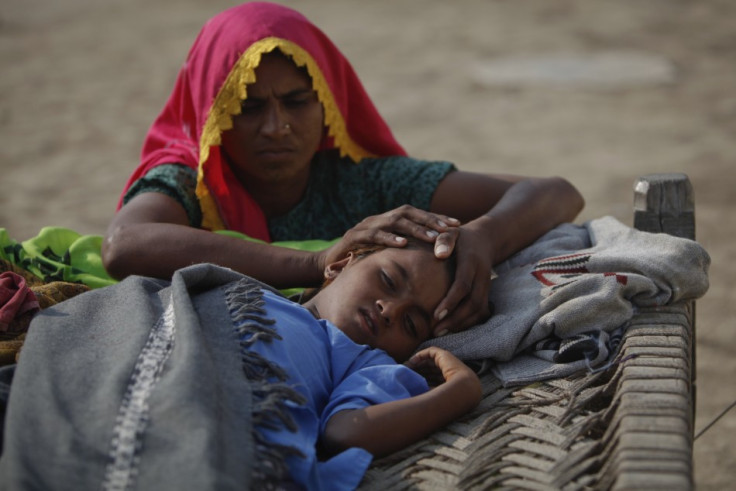 Millions of families in Pakistan remain in desperate need of support following devastating floods in 2011, aid agencies warn.
A coalition of agencies has criticised a lacklustre response from the international community after monsoon flooding devastated the province of Sindh and parts of Balochistan in September.
It is estimated that at least 2.5 million people are still living without basic provisions such as food, water, shelter, sanitation and healthcare. They remain at severe risk of malnutrition, disease and deepening poverty.
The report, Pakistan Floods Emergency - Lessons From a Continuing Disaster, was put together by agencies including Oxfam, Save the Children, Care International, Concern Worldwide and Plan International.
"Six months on and the crisis seems to have been forgotten by the international community," said Naseer Memon, chief executive of Strengthening Participatory Organisation
"Communities hit by the floods are enduring an exceptionally tough time and the lukewarm response to the crisis isn't helping," said Neva Khan, Oxfam's director in Pakistan.
"With funds drying up, millions will find it extremely hard to make it through the next few months. Donors and the government of Pakistan must set up their response immediately."
The report claims that combined efforts from Pakistani officials, donors, UN agencies, NGOs and communities have saved thousands of lives, but more help is needed.
It calls on the Pakistani government to boost its efforts to help communities cope with the next monsoon season.
It is estimated that 43 percent of people affected by the floods are severely short of food. Malnutrition levels in the affected areas have skyrocketed, having already been above the emergency threshold following widespread flooding in 2010.
Local agriculture is struggling to respond to the recurrent flooding, with one in four farmers missing the November to December planting season. The report calls for immediate action in attempts to repair fields as well as in the distribution of tools and seeds.
"Rates of malnutrition among women and children in the flood affected districts continue to be at alarming levels. The floods have exposed and deepened a food crisis in Sindh that has resulted in malnutrition rates far worse than those in Sub-Saharan Africa," said David Wright, Save the Children's director in Pakistan.
There are concerns that major flooding could hit the area again in just a few months.