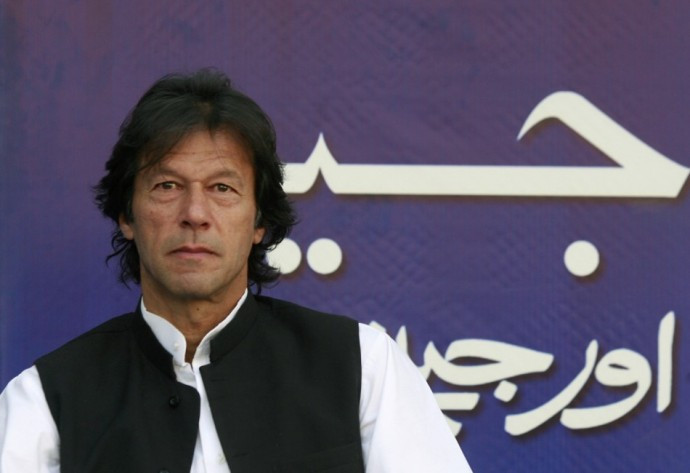 A protest march led by former Pakistan's former cricket captain and emerging politician Imran Khan is facing threats from Islamic militant groups due to his secular credentials.
Khan's political party Pakistan Tehreek-e-Insaf (PTI) has started a two-day march against US drone strikes, but has been denounced by the Pakistan Taliban, which refuses to support anyone who espouses secular values. The US has been using drones to target Taliban and al-Qaida insurgents, a strategy that has come in for strong criticism in Islamabad.
In a statement, Ihsanullah Ihsan, a spokesman for the Tehrik-i-Taliban Pakistan (TTP), said: "Imran Khan is a liberal and secular person and so is his party. Therefore, we deny all baseless statements that we have offered to provide security for his so-called peace rally."
The spokesman also made it clear that the militant group does not support Khan, who is widely seen as a potential future prime minister of Pakistan. Khan has been described as a westernised and secular personality.
The Mujahideen-e-Jaishul Khilafa (MJK), a local wing, has openly threatened to disrupt the march from the capital Islamabad to South Waziristan.
The group distributed pamphlets warning people of "dire consequences" if anyone takes part in the rally. The marchers hold full responsibility for any untoward incident, declared the group. The MJK branded Khan an agent of the US, Israel and the UK.
The region is in the grip of fear as local media report possible suicide bombings at the rally.
Analysts believe Khan's rally has twin objectives: to flex his political muscle and garner popular support in advance of forthcoming elections.
Despite several warnings from intelligence agencies and the government, Khan is determined to hold the rally. The march routes have been draped in the flags of the PTI.
The government has washed its hands of the matter, saying it is impossible to guarantee the safety of the protesters.
"Neither the condition in Waziristan is favourable nor does the political administration have the capacity to provide security to about 100,000 participants of the rally in Kotkai," said the South Waziristan police. One police spokesman also quipped that such political rallies are never taken seriously by the public.