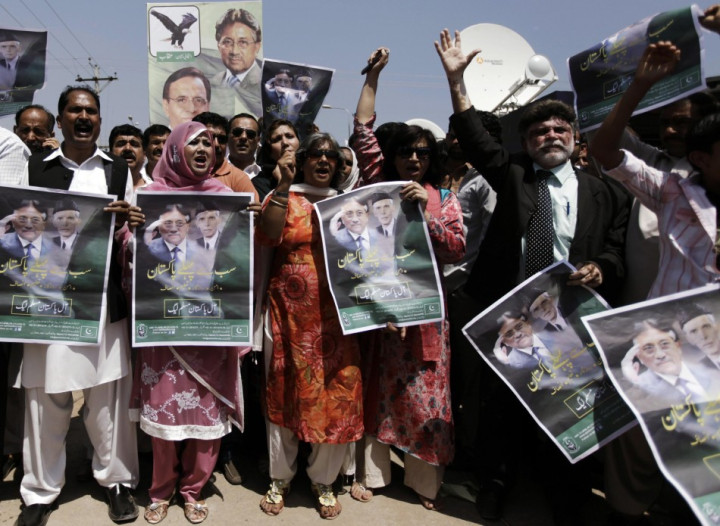 Former Pakistan president Pervez Musharraf has reportedly surrendered in an Islamabad court and has been placed under a two-day interim house arrest by the judge.
Some reports suggest that Musharraf was arrested by the Pakistani police, but his party spokesperson said he had surrendered.
"Musharraf himself surrendered before the court Friday morning," said Muhammad Amhad, spokesperson of All Pakistan Muslim League Party (APML).
Television images showed Musharraf being taken to the court accompanied by several police officials.
The latest development has come a day after the Islamabad High Court ordered his arrest over allegations of treason when he was in power.
"Right now I am going to the Supreme Court to file a petition against the arrest orders," a lawyer, Ahmad Raza Kasuri, told Reuters.
During the hearing, the prosecutors asked for a 15-day remand for Musharraf. Citing danger to his life, the police have told the court that Musharraf should be under arrest in his house, located on the outskirts of Islamabad.
He will appear before a special court on 21 April.
Musharraf returned to Pakistan after a self-imposed exile hoping to contest in the upcoming elections in the country. However, his candidacy has been rejected.
He has been arrested over his controversial decision to dismiss and detain judges in 2007. He also faces several other criminal charges.