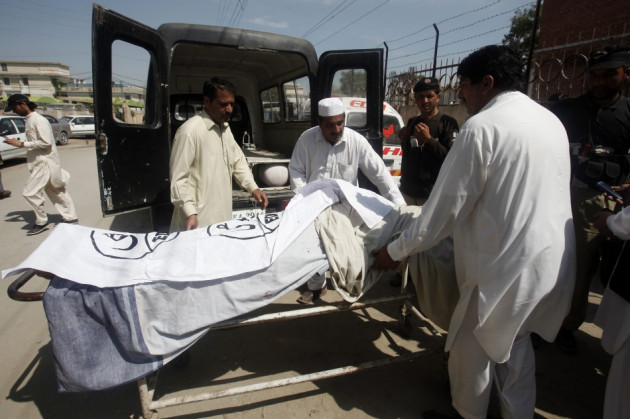 Dozens of militants have attacked a power plant in north-west Pakistan, killing at least seven people and taking another four hostage.
In the early morning, attackers armed with assault rifles and rocket-propelled grenades stormed an electricity plant in Peshawar, Pakistan authorities said.
A policeman and a plant employee were killed at the scene as assailants fired seven rockets at the grid station, causing a fire.
Another nine people were taken away by the militants as they fled with officers in pursuit, local police chief Granullah Khan said.
Five of the hostages, two policemen and three government power workers were later executed and their bodies were found about one kilometre from the power plant. The other four people abducted are still missing.
The targeted plant is located in Peshawar's southern Badh Bher suburb. Large parts of the city were left without power because of the attack.
No group has immediately claimed responsibility for the raid. However the area is not new to terrorist attacks by Taliban militants waging insurgency against the government.
The plant is not far from the province of Khyber, Pakistan's semiautonomous tribal region which borders Afghanistan and is home to Taliban militants.
Pakistan is to vote in its parliamentary elections on May 11.