Pakistan's top court disqualified Prime Minister Yusuf Raza Gilani Tuesday, declaring him "ineligible for office", in a move that will likely plunge the country in fresh turmoil.
Two months ago Gilani was found guilty of contempt of court for refusing to reopen corruption cases against President Asif Ali Zardari.
Gilani's lawyer, Fawad Chaudhry, said only parliament could dismiss the PM.
Anyone convicted of defaming the judiciary cannot be an MP in Pakistan, according to the Constitution.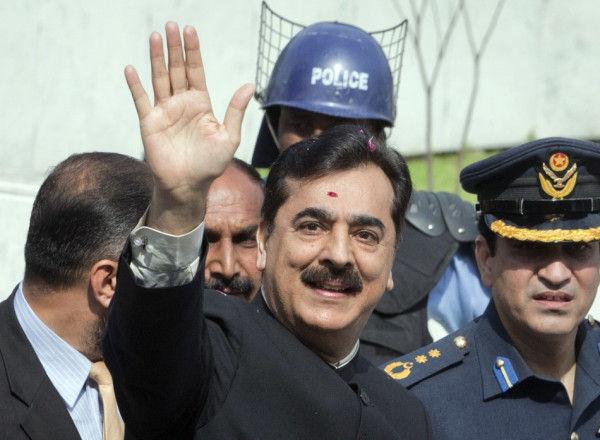 "Yusuf Raza Gilani is disqualified from membership of Parliament from April 26, the date of his conviction. He has also ceased to be the prime minister of Pakistan," said Chief Justice Iftikhar Muhammad Chaudhry, reading the order. ""The Election Commission shall issue a notice of disqualification, and the president is required to take necessary steps to ensure continuation of democratic process."
During the hearing, Attorney General Irfan Qadir claimed the seven-member Supreme Court had moved beyond jurisdiction by convicting Gilani and could not interfere in the affairs of the Election Commission
But the chief justice remarked that the prime minister is the representative of the public interest and that according to the law a convicted person cannot govern 180 million people.
Gilani has rejected widespread calls from the opposition to quit, arguing that only the Parliament could remove him from office.
Members of his government have accused judges of overstepping their competence and of trying to bring down the PM and the president before the end of the administration in February 2013.
The disqualification was backed by Parliament Speaker Gehmida Mirza, who said conviction for contempt was enough to disqualify Gilani.
But senior opposition politicians challenged the ruling.
Zardari's allegations date back to the 1990s. He and his late wife, former Premier Benazir Bhutto, are suspected of money laundering.
Gilani has always insisted Zardari has full immunity as head of state.