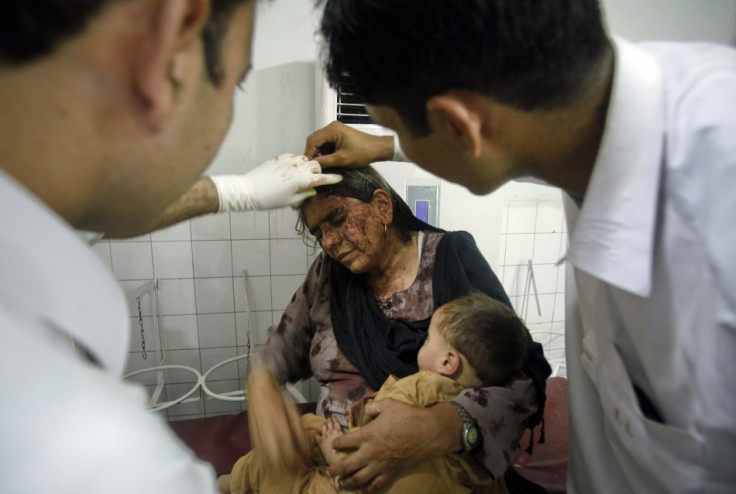 A suicide bomb blast in Pakistan has killed at least 10 people, and scores of others are feared dead.
The car bomb exploded in a busy market area in Darra Adam Khel in north-west Pakistan, wrecking more than a dozen shops.
The attack appears to have been aimed at Pakistan forces engaged in fighting Taliban insurgents.
The explosion occurred close to a local government building that houses anti-Taliban officials. Many of the injured have been admitted to nearby hospitals, including some in Peshawar.
"At least 10 people were killed and 15 others were wounded. The target was the local peace committee," tribal security official Shirin Gul told AFP.
The peace committee was formed by former Taliban insurgents who have laid down their arms.
No one has yet claimed responsibility for the attack. Police have cordoned off the area and launched an investigation.
The region has recently been the target of several suicide blasts by Taliban militants.
The Pakistan army has been finding it hard to suppress the militants and has turned to local peace groups to flush out terrorist elements.