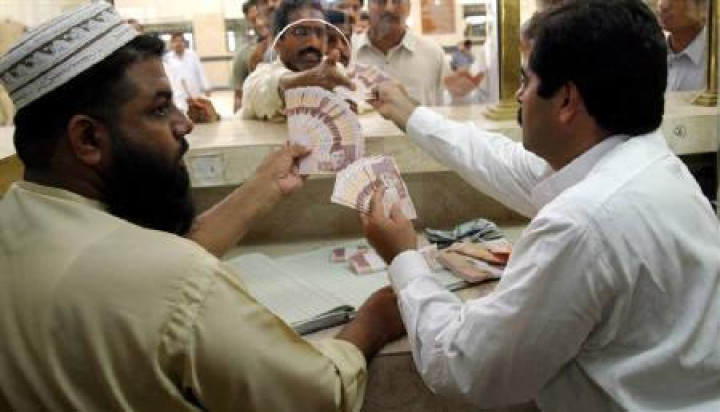 Economic information out of Pakistan of late have been inspiring, but ever since the outbreak of the political protests demanding Prime Minister Nawas Sharif's resignation, led by Imran Khan, the cricketer-turned-politician, Pakistan's rupee has been falling.
The Pakistani currency is down 4.2% against the dollar so far in August, and it seems headed for its steepest monthly fall since mid-2008.
At 103.10, the USD/PKR touched a six-month high on Monday, and it is compared with 95.76, this year's low touched on 15 April. There the pair was at its lowest since November 2012.
Khan's party and popular cleric Tahir-ul-Qadri accuse Sharif of rigging the May 2013 election. Several thousands of their supporters at times seemed set to besiege parliament or enter the premises.
Analysts said the protests have resulted in huge losses to the economy. Intangible losses will be much more than tangible losses, they say.
The Finance Minister Ishaq Dar said on Friday that the economy had lost 450bn rupees ($4.37bn) because of volatility in the capital markets and pressure on the exchange rate triggered by the political unrest.
Pakistan's benchmark stock index KSE-100 fell more than 1.2% to 28,520 on Monday. The index has lost more than 6.4% since the record close of 30,474 on 24 July.
Moody's on 18 July had revised its sovereign rating outlook on Pakistan to stable from negative. On 18 August, the International Monetary Fund (IMF) said the country is making progress under its financing plan.
The year-over-year inflation rate of Pakistan has fallen more than expected to 7.88% from 8.22% in July, data on 4 August showed. Pakistan is also expected to improve its GDP growth number in the coming quarters.
"Economic indicators are generally improving (in Pakistan), with growth continuing to gain momentum, inflation on a downward trajectory, and credit to the private sector rebounding sharply," the IMF statement showed.
The fund expects Pakistan to grow by 4.3% in fiscal year 2014/15 (to June 30), compared to a provisional estimate of 4.1% in FY2013/14.
Despite the international recognition of Pakistan's economic achievements, the country is losing, thanks to its ever turbulent political scene.
Moreover, the ongoing cross-border firing exchange with India will only add to the country's economic woes.