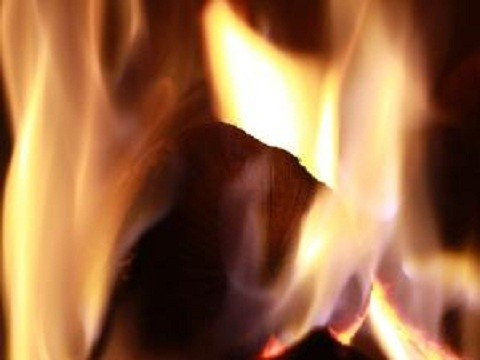 A Pakistani woman was doused with petrol while watching television in a dispute with her husband's family, police said.
Mother-of-one Sobia Bibi, 25, died after she was attacked while watching television in the house she shared with her in-laws, investigating officer Sub-Inspector Muhammad Hussain said Wednesday April 11.
Hussain said the attack took place on March 27 in a village in Narowal district, north-east of the eastern city of Lahore, Hussain added a case had now been registered against four people.
One of the suspects is Bibi's 90-years-old mother-in-law, he added.
Local media said police documents showed the victim's uncle Muahmmad Afzal said Bibi was often abused by her in-laws for not bearing a son. He reportedly said she was burnt alive as a 'punishment'.
Afzal said when he and some relatives went to the house where Bibi lived and saw her burnt body still on the sofa.
He added the in-laws denied responsibility for the attack, saying she had been electrocuted because of short circuiting.
The Tribune Express said investigator Hussain has revealed Zahida Bibi, the victim's sister-in-law had confessed to the crime. She reportedly said she failed a first attempt to set Bibi alight after the victim escaped to another room but succeeded after a second attempt.
Domestic Violence
Bibi's death came less than a month after Pakistani acid attack victim Fakhra Younus committed suicide in Italy.
Younus, 33, jumped from the sixth floor of a building in Rome.
She claimed her estranged husband tracked her down to her mother's house after they separated and in 2000 and poured acid over her face while she slept.
She suffered severe burns to her face and body and underwent more than three dozen surgical operations over a decade.
Her husband, who says he is innocent, was never convicted.
Domestic violence remains persistent in Pakistan. In a report published in May 2011, Amnesty International said: "gender-based violence, including rape, forced marriages, "honour killings", acid attacks and other forms of domestic violence, was committed with impunity as police were reluctant to register and investigate complaints."
"According to the women's helpline Madadgaar, 1,195 women had been murdered as of late November. Of these, 98 had been raped before they were killed. Madadgaar figures showed a total of 321 women raped, and 194 gang-raped," the report added.
This week attempts to have the Domestic Violence (Prevention and Protection) Bill tabled to parliament stalled because of strong opposition from some of the country's political parties.
According to the law, those found guilty of beating women or children will face a minimum six months behind bars and a fine of at least 100,000 rupees ($1,100).
The political factions remained divided over the bill, with the JUI-F, a religious conservative political party, even vowing to organise demonstrations against the law.
"We will not let these senseless women, who depend on American dollars, to work against the Constitution and Islamic Shariah," a statement issued by JUI-F Islamabad media coordinator Jamshid Abbasi said. "Minting dollars in the name of women rights, representatives (women) of these NGOs are earning bad name for Islam."
JUI-F, the only religious political party protesting against the bill, claims that several clauses included in the bill "promote Western culture in the Islamic state".