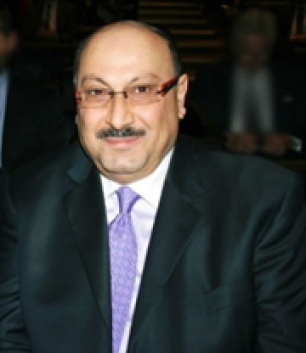 The Palestinian ambassador to the UK has accused Britain of not being a genuine democracy because Whitehall does not support the majority of Britons who, he said, want an independent Palestinian state.
Manuel Hassassian told the Council for Arab-British Understanding lobby group that the British government should stop "fooling" Palestinian people and act as an honest broker to find a permanent peace agreement with Israel.
"The UK government - and Cameron - cannot fool us any more," he said. "When they are in opposition they are pro-Palestine, when they are in government they are pro-Israel.
"I was given the guarantee three times in conferences with the Labour party that they were going to recognise the state of Palestine. I wish this statement will come true when we see Ed Miliband back in government," he said.
"I do not understand how the 70 percent [of the UK population] can't make an impact on the government to change its position and become at least even-handed [between Israel and Palestinians].
"This is hypocrisy and not a genuine democracy," Hassassian added.
He cited a recent YouGov survey which said 71 percent of Britons supported Palestinian statehood and 59 percent believed Britain should recognise a Palestinian state.
In 2011 the UK government abstained in the Unesco vote on Palestinian membership, a decision Hassassian described as shameful.
Gaza truce will not last

The ambassador said he was sceptical about the strength of the ceasefire signed by Hamas and Israel over Gaza.
"This truce will not last," Hassassian said, "Israel has no interest in peace and has not completed its agenda.
That agenda, he claimed, included getting rid of Palestinian president and PLO chairman Mahmoud Abbas and his bid to see Palestinian observer state status recognised by the UN.
"Peace should be imposed on both of us [Israel and Palestine]."
The UN General Assembly will vote on observer status on 29 November.
If granted, it would give Palestine the possibility of appealing against war crimes to the International Court of Justice in The Hague.
"This is why the US, the UK and the rest of Europe don't want us to be part of the UN - because they are afraid we are going to incriminate [Israeli officials]," Hassassian said.
Hassassian is a member of Hamas opponent Fatah in the West Bank.
"Any kind of solution in the West Bank, any kind of breakthrough peace with Israel, will undermine the power of Hamas," he said.
"But if Israel sits with Hamas and Hamas can get the two-state solution we are with them.