Palestine Statehood Bid: Russia vs. the U.S all over again?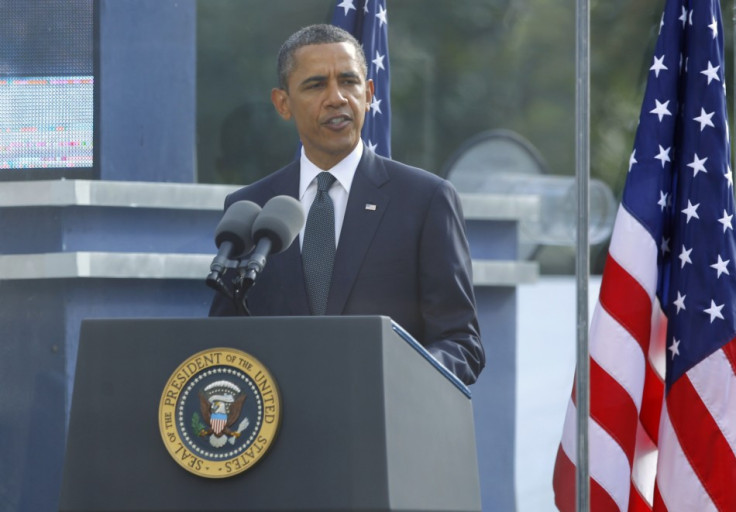 Russia has announced it will support the Palestinian statehood bid, proving the country is gradually emphasising its opposition to the U.S. -- which supports Israel and has threatened to veto the move.
While angering the U.S., the move will also prove hard for Israel, a country becoming more and more ostracised regionally after both Turkey and Egypt have grown impatient of what they see as Netanyahu's hard-lined foreign policy approach.
Clarifying Moscow's position, Russia's ambassador to the UN, Vitaly Churkin, said Russia would vote in favour of any type of official UN recognition the Palestinians decided to seek.
''But I must say that we are not pushing them into it,'' he said.
''We are saying that, 'Whatever you decide to do, we will support you'.''
As the bid is looming, Palestinian leaders met Arab League ministers on Monday in Cairo as they try to decide whether a presentation of the request to the Security Council or to the General Assembly would be the most beneficial.
With the U.S. threatening to veto, a presentation to the Assembly now seem the most likely but would prevent Palestine from being granted full membership, instead assuring a non-member state status only.
Russia and Palestine have been close allies since the Cold war but Moscow's trade and commercial ties with Israel have recently also greatly improved, rendering the move all the most difficult.
Churkin's comments also highlighted the US position and backed up expectations the request would be presented to the Assembly by adding ''This is the biggest difficulty - the United States is not hiding the fact that it is ready to use its veto.''
Despite criticism from the U.S and claims that the move will not help improve Palestine's situation, the Russian diplomat pointed out non-member statehood would still help give Palestinians direct access to economic assistance organisations such as the World Bank and International Monetary Fund.
With Russia positioning itself as an ally of the Arab world, it might try to slowly introduce itself as an alternative to the U.S. to those countries, which seemed to be confirmed by the comments of a previous head of Saudi Arabian intelligence and the former ambassador to Washington Prince Turki al-Faisal who said a US veto of Palestinian membership would end the ''special relationship'' between the countries, and make the US ''toxic'' in the Arab world.
With many countries already asserting their support for the bid, Washington finds itself in an increasingly difficult position within the international community as if the plan is will want to avoid being the only country to veto the bid.
In an attempt to stop the bid from taking place, the U.S. have upped their 'pressure campaign' on Palestine but Arab countries maintain a veto would undermine U.S. influence in their region, which could in turn empower Iran.
© Copyright IBTimes 2023. All rights reserved.