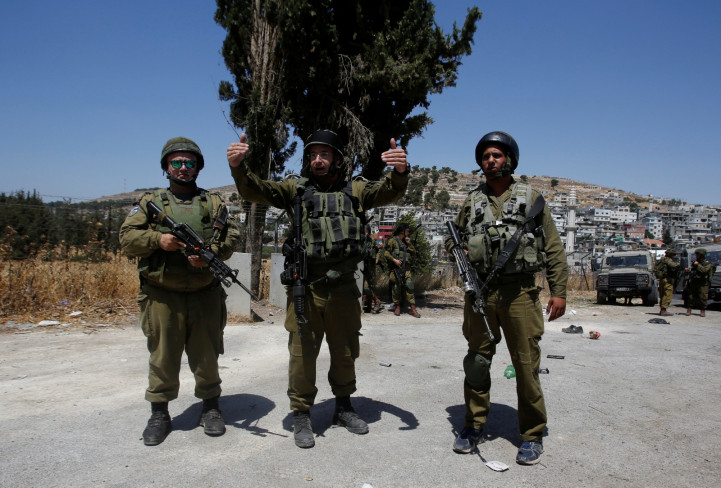 A 12-year-old Palestinian boy - Mohiyeh al-Tabakhi - was killed during a clash with Israeli soldiers in the occupied West Bank village of Al-Ram near Jerusalem, on Tuesday (19 July), Palestinian health ministry informed. News agency WAFA quoted medical sources saying that the boy was hit in the chest by a rubber-coated bullet which caused cardiac arrest.
However, Israel's military and Border Police denied the allegations and speculated that the boy's death was a result of a local dispute between rival families, Haaretz reported.
The incident comes after another Palestinian, who stabbed two Israeli soldiers and injured them lightly in Hebron, had succumbed to his injuries on 18 July.
According to a Reuters report, at least 34 Israelis and two American nationals have been killed by Palestinian attackers since October 2015. Israeli forces have killed 204 Palestinians, 138 of whom it claimed were attackers. Others were killed in clashes with police, the report added. Violence has gained momentum in recent times over the issue of Jewish access to a disputed holy site in Jerusalem. The Muslims revere it as Haram al-Sharif (Noble Sanctuary) and Jews call it the Temple Mount.
However, the Palestinian authorities believe that attackers have done so out of desperation since the failure of peace talks in April 2014 and the growth Israeli settlement in the occupied Palestinian territories.