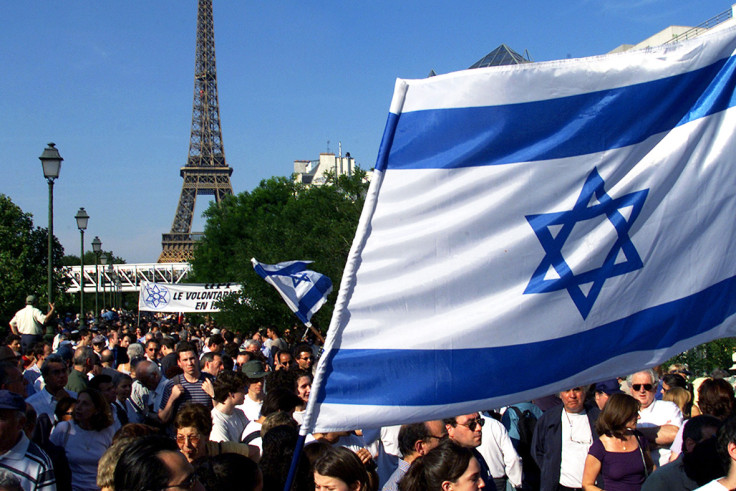 Illan Haddad, an observant 30-year-old French Jew, hasn't worn a yarmulke since he was a teenager, when an Arab neighbour shouted at him "Long Live Palestine!" before throwing him down on the street. This took place near his school in the northern Parisian suburb of Gennevilliers, home to a sizeable Muslim population of North African descent.
Rather than apprehend the young assailant, the local police instead sent Haddad an apology letter, he recalled. "Thank you very much, France," he scoffed.
Over the past year, French Jews have reported more than 800 anti-Semitic attacks, in many instances fuelled by the conflation, especially in the banlieu peripheries, of Jews with the actions of Israel in their conflict with the Palestinians, as well as with a long history of French colonisation.
Amidst this malaise, Haddad said that it was tragic, but "not entirely surprising" to learn of Thursdays' attack in the southern coastal town of Nice, in which Mouhamed Lahoueij Bouhlel, a French national of Tunisian descent – claimed by Isis as one of its "soldiers" – mowed down a crowd of Bastille Day celebrators with a 19-ton truck, killing at least 84 and wounding more than 200.
"We knew that it was only a matter of time, and now we are simply waiting for more and more attacks. Even if we see soldiers, we do not feel secure," said Haddad. Unlike the thousands of French who have denounced the country's security measures as "the same old solemn declarations," as stated by the daily Le Figaro newspaper, he believes the attacks to be by their very nature "unpredictable and, so, maybe unpreventable."
Indeed, the the latest wave of terror attack by purported Islamic extremists began in 2012 when Mohammed Merah, a 23 year-old petty criminal of Algerian descent, attacked a Jewish school in Toulouse, murdering three children and a teacher, as well as three French soldiers.
Meanwhile, in 2015, the attack on the satirical magazine Charlie Hebdo was followed by a siege at a Kosher grocery store in Paris in which four died.
Since, the authorities have stationed 10,000 soldiers around synagogues, metro stations, and other sensitive areas throughout France as part of the "Operation Sentinelle" – an emergency security crackdown put in place since the November attacks, which is backed up by a number of confidential volunteer Jewish security organisations – Haddad said that France felt unprepared to handle the threats of modern terrorism.
"What's the point in hiring security guards for an empty synagogue?"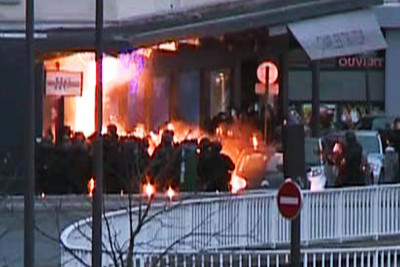 Since 2015, 147 people were killed in attacks in France, from January's shootings at the Charlie Hebdo newsroom, to the killings of kosher grocery store, to the coordinated gun and bomb attacks across Paris in November. Nice will add at least 84 deaths to this toll.
"All of France is under threat from Islamist terrorism," Hollande said from the Elysée Palace in Paris on Thursday. "This attack, of which the terrorist nature cannot be denied, is once again of an absolute violence, and it is clear that we must do everything to fight the scourge of terrorism."
Jordan Goldnadel, a French Jewish filmmaker whose recent feature focuses on the experience of anti-Semitism in Paris, says that for the Jewish community, this is no great revelation. The difference is that "until now, such instances of radicalisation and violence were more seen as a problem between Muslims and Jews, and so nothing for France to really concern itself with."
Citing the rising violence, but also strong ideology and desire for economic opportunity amidst widespread French unemployment, thousands of French Jews have left France for Israel in recent years, supported by the Israeli government's message that their true "home" is in Israel. Almost 8,000 French Jews have arrived in Israel in 2015, up from 1,900 in 2012.
"In light of the difficult weekend in Nice, I wish to welcome the immigrants from France who chose to immigrate to Israel now," said Immigrant Absorption Minister Sofa Landver. "French Aliyah strengthens Israel, and the Government of Israel works tirelessly to ease their absorption – the Ministry of Aliyah and Immigrant Absorption will continue to work to remove obstacles to employment and create new opportunities for young immigrants from France, to illustrate to them that Israel is their home," she said.
She is referring to the bureaucratic hurdles that have thwarted French integration in Israel and in many cases led those groups to instead seek a new life in the United States, Canada, or other apparently safer countries.
France is host to Europe's largest Jewish community at 475,000. They make up less than one percent of the population, but also are subject to over half of the country's hate crimes.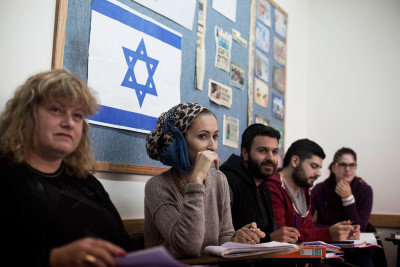 Nonetheless, the International Fellowship of Christians and Jews, which has arranged immigration in the past, reported that it has received more than 5,000 phone and email requests for information on moving to Israel following Thursday's attacks, and the Israeli Immigration Ministry announced on Sunday that 200 French Jews are expected to arrive in Israel on Wednesday.
Despite a massive wave of violence over the past year, as well as intermittent wars and intifadas, or popular Palestinians uprisings, "in Israel, at least you know that everyone has been to the army, that there is a sense of preparation," said Goldnadel. He's pointing to the high death tolls of attacks in Europe when compared to those from stabbings and shootings as a result of the recent "knife intifada," which has seen mostly politically-unaffiliated Palestinian youths attack soldiers and civilians over the past year.
France is host to Europe's largest Jewish community at 475,000. They make up less than one percent of the population, but also are subject to over half of the country's hate crimes.
Robyn Levin, who moved to Paris from Quebec, Canada, five years ago to pursue a career in fashion, said that while the threats are real, the Jewish community, especially in international cities like Paris, is seeking to fortify itself by becoming more relevant to younger Jews who proudly plan to remain in France.
"We've started to accept terror attacks as a part of life."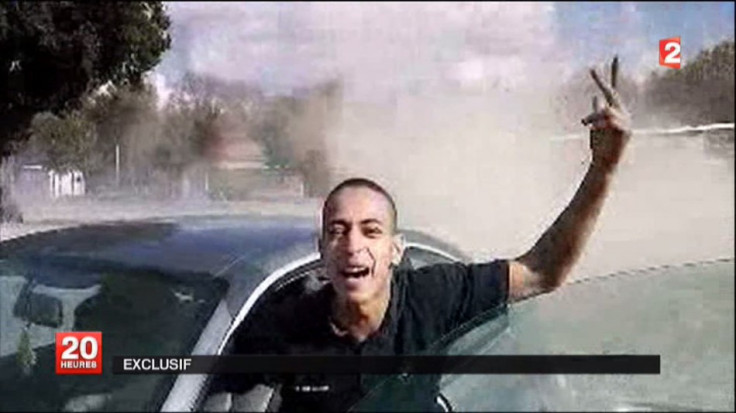 More established Jewish organisations in the city "prefer to focus on security concerns, but what's the point in hiring security guards for an empty synagogue?" says Levin.
She is now a resident and organizer in the "Moishe House," one of two Jewish youth centres in Paris—supported mostly by American philanthropists. The spacious three-bedroom flat functions as a home-like social platform for a growing movement of young Jews to fight for their place in Europe, even if it does mean that all guests must register in advance and are instructed to keep confidential the address of the unmarked building in which they gather.
"We've started to accept terror attacks as a part of life, whether it's in Paris or Nice, but we've also found that they cause us to crave solidarity," said Levin. "While there are definitely some people who are saying, ok, that's it, let's pack up and leave France, it's much more common is to hear conversations about a crazy world we're living in, and how we need to be more careful."