'Axe-wielding' Palestinian Killed by Israeli Police in West Bank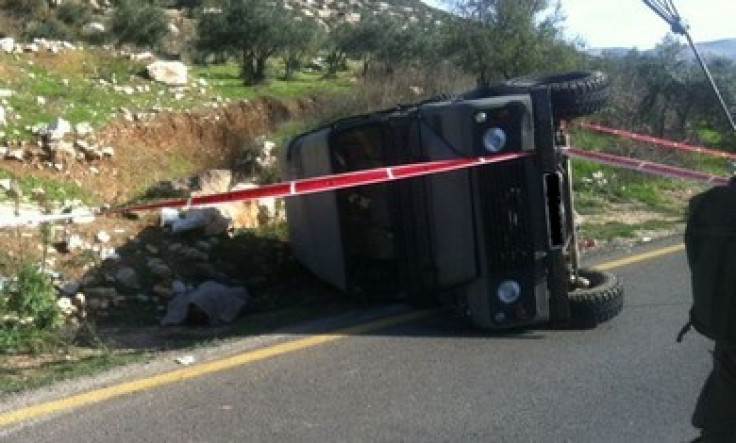 An "axe wielding" Palestinian man has been shot dead by Israeli security forces in the West Bank, as tension grows following Israel's decision to build 3,000 settler homes in the area.
According to Israeli authorities, a jeep carrying four officers from the Shin Bet - Israel's internal security force - was rammed and overturned by another vehicle on the road between the Israeli settlements of Shavei Shomron and Einav, in the northern West Bank.
Other reports say the man was being chased by the Israeli police vehicle that was patrolling the road.
The driver, a Palestinian from the nearby town of Tul Karm, stepped out of the car and approached the lightly wounded officials wielding an axe and screaming "Allah Akbar" (God is Great), Israeli police said.
The Palestinian reportedly wounded two officers and was then shot dead. He was identified by Palestinian security as Hatem Shabib.
Palestinian security forces described the incident as a "terrorist attack" and are investigating the case.
"Large numbers of police and army are at the scene to investigate," police spokesman Micky Rosenfeld told the Jerusalem Post.
The incident took place just after Israel gave the green light to plans for the construction of a new settlement in the E1 area of the West Bank, in retaliation for Palestine's successful bid to be recognised as a non-member observer state by the UN.
Israel's government also announced it is withholding Palestinian tax revenues worth about $100 million, because of a debt of $200 million owed to the Israeli Electric Corporation.
These decisions have sparked widespread criticisms amid the international community.
© Copyright IBTimes 2023. All rights reserved.