The rebuilding of Gaza will cost $4bn (£2.5bn), says Palestine prime minister Mahmoud Abbas, who promised a transparent and responsible use of the funds pledged.
At a one-day conference in Cairo on Sunday, participants were expected to pledge hundreds of millions of dollars. US secretary of state John Kerry announced an immediate assistance of $212m.
Qatari Foreign Minister Khalid bin Mohammed al-Attiyah has pledged $1bn and the United Arab Emirates also pledged $200m.
Abbas said the latest Gaza war caused "tragedies that are difficult to be described by words… Entire neighborhoods have been reduced to rubble and 90 families are no longer listed in the civil register.
"The (Palestinian) government will carry out the reconstruction plan with full responsibility and transparency in coordination with the UN, the donors, international financial institutions, civil society and the private sector," he said in an AP report.
Donors plan to move the financial aid through Abbas' Palestinian Authority, and bypass Hamas. At the conference were representatives of more than 50 countries and at least 20 regional and international organisations, including UN Secretary-General Ban Ki-moon and European Union negotiator Catherine Ashton.
John Kerry said Gazans "need our help desperately — not tomorrow, not next week, but they need it now." He said the US money, which nearly doubles American aid to the Palestinians this year, would go to security, economic development, food and medicine, shelter and water and sanitation projects.
Rebuilding funds urgently needed
The US secretary of state said more than 20,000 homes need to be rebuilt and 100,000 people remain displaced with winter soon approaching.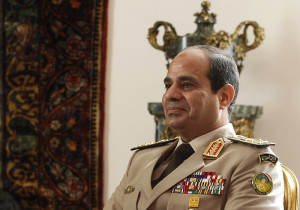 Abbas and the Hamas group, which has ruled Gaza since 2007, recently formed a reconciliation government which held its first Cabinet meeting in Gaza last week.
Egyptian President Abdel Fattah el-Sisi warned: "I tell the Israelis, both citizens and government: The time has come to end the conflict without further delay, to grant rights and establish justice so that prosperity and security can prevail."
The latest conflict in Gaza left more than 2,000 Palestinians killed. Another 11,000 were wounded, and around 100,000 people remain homeless.
Israeli representatives were absent from the conference, after Cairo reportedly asked Jerusalem to stay away to keep donor countries from objecting, according to Israeli daily Haaretz.
There were claims that Egyptian officials were concerned that many Arab states, especially Saudi Arabia and the United Arab Emirates, would cancel if they knew Israelis were attending.