Israel is on high alert over fears of possible violent clashes as two of the most important holidays in the Jewish and Muslim religions overlap for the first time in 30 years.
Yom Kippur and Eid al-Adha will be celebrated by Muslims and Jews around the world this weekend. But Israeli police are preparing for sectarian violence by closing off roads and reinforcing security contingents in the region's major cities, which are fraught with religious tension.
Police spokeswoman Luba Samri said extra police had been deployed across Israel, particularly in the cities with significant Muslim minorities: Jerusalem, Jaffa, Haifa and Acre.
The military has also closed off access from Israel to the West Bank and the Gaza Strip, which is a common practice during major Jewish holidays.
The meaning behind the holidays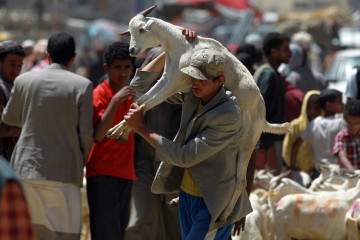 Yom Kippur is Judaism's Day of Atonement during which Jews ask God to forgive them for their transgressions and refrain for eating and drinking, instead attending intense prayer services in synagogues.
The holiday, which is the holiest day of the year for Jewish people, is a 25-hour period and will begin at sunset on Friday 3 October.
Businesses and airports shut down and TV and radio stations go silent. Highways will be largely empty of cars as Jewish people refrain from driving (as is typical on the weekly Shabbas). The annual holy day leaves much of Israel's roads clear for secular Israelis to travel and cycle on the empty streets.
Eid al-Adha is the second most important holiday in the Muslim calendar. It last for three days and starts on Saturday 4 October and is an occasion for family celebrations and outings to celebrate the willingness of the prophet Ibrahim (or Abrahim as he is known in the Bible) to sacrifice his son in accordance with God's will.
On the start of Eid, Muslims slaughter sheep, cattle and other livestock and give part of the meat to the poor.
The holidays coincide once every 33 years. However, due to the quirks of the Jewish leap year and the fact that the faiths use different lunar calendars, it will also occur again in 2015.
The Gaza problem
Tensions are high between Arab Muslims and Jews after the 50-day war in Gaza this summer and near-constant rioting in east Jerusalem, which has a large Muslim population.
The confluence of the two holidays has leaders of both states concerned that any interaction between Muslim and Jewish groups during Saturday's celebrations could quickly degenerate into widespread violence, as seen in 2008.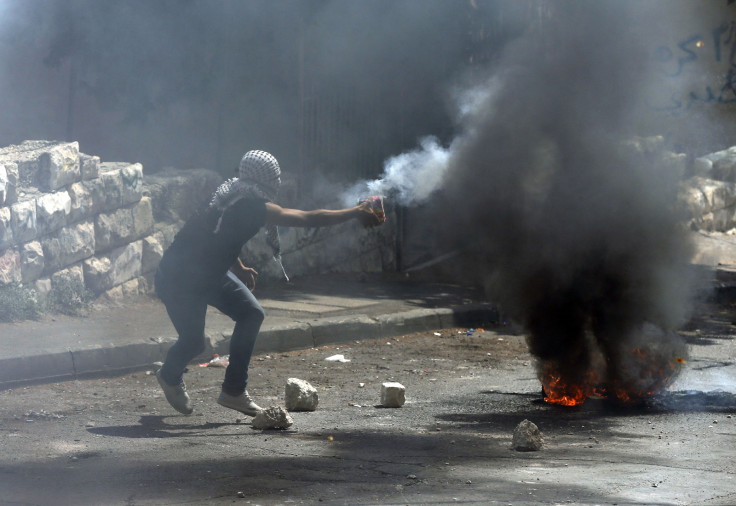 Acre in Israel saw widespread rioting on Yom Kippur in 2008 when an Arab resident drove through an observant Jewish neighbourhood playing loud music. Following an agreement between Muslim and local officials, the old city of Acre had been closed to all traffic and small electric cars (that would make less noise that engines during the Jewish holy day) were provided to those wishing to go to the mosque and pray.
A clash of customs
Each religion's different customs could also lead to increased tensions this weekend. Rabbi Michael Malchior told Times of Israel: "The way that Jews celebrate Yom Kippur is very internal... We go into our homes and into our synagogues, it's not a day of external celebrations.
"This is the exact opposite of Eid al-Adha. They visit each other, they travel to visit family and friends, they have a custom of going to visit grave yards, they play music. So if you don't know that it's a festival, some Jews might assume that the Muslim celebration is a provocation or something, which of course is not intended in any way."
Over the past seven weeks, leaders from both communities have been working to combat this lack of knowledge.
The Chief Rabbis of Israel put out a statement to encourage Jews to be respectful of their Muslim neighbours' customs. The Education Ministry sent a similar letter to all students explaining the holiday.
Neighbourhood rabbis of cities with mixed Muslim-Jewish populations have also appealed to their congregations for calm.
Melchior said: "This year, especially, it's happening on such a gloomy background.
"We've had bad riots here in Jerusalem over the past couple of months and a terrible war this summer. There's been a lot of bloodshed and a lot of bad feelings. I would like to take this to a place of tikkun, of healing. Maybe this is a sign that we will be going to a better place."