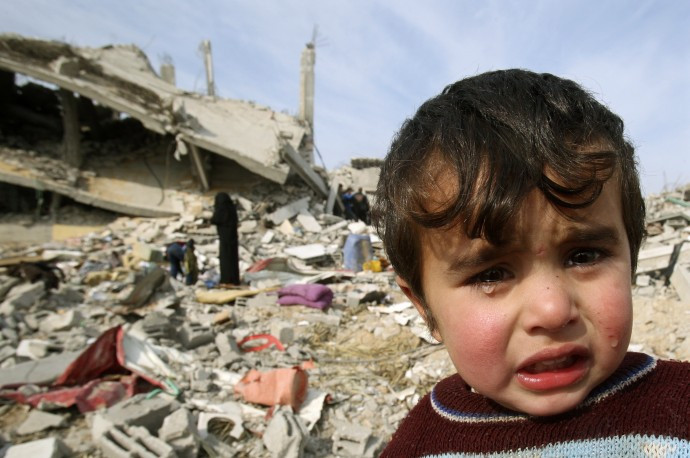 Ever since Palestinian leaders announced their intention to seek UN membership as an indepentend state in September, critics have attacked the Palestinian strategy and even ridiculed the idea that it would provide Palestinians on the ground with better opportunities.
The request has also angered Israel, along with the U.S. and for once pro-Palestinians activists find themselves on the same side as Netanyahu.
Following Palestinian President Mahmoud Abbas' confirmation that he will go ahead with the bid, Turkey has emerged as one of the most vocal supporters of Palestine, publicly taunting Israel while mobilizing Arab states, proving that after being rejected for so long by the EU it has now decided to position itself as the new emerging regional power in the Middle East.
Russia is now also supporting the bid, criticising the U.S. position and the Obama administration threats of veto, which has angered the Arab states.
Meanwhile, the main argument coming out from analysts and activists which support the Palestinian cause is that, as Victor Kattan said, a Palestinian state that is recognised "with its territory partitioned, and subdivided into cantons, surrounded by walls, fences, ditches, watchtowers, and barbed wire, would scarcely be a state worthy of the name."
Even if the statehood bid fails many pro-Palestinians have argued that with peace talks stalling and the expansion of Israeli settlements, the bid is a risk worth taking.
Should Palestine become a member, receiving formal recognition from 150 states, including European ones, that will undoubtedly provide Palestine with a much more level playing field in relation to Israel, at least on a diplomatic level.
Also by shifting from a non-state actor to a state, Palestine can claim its right to sovereignty and would raise issues such as territorial integrity and border inviolability at an international law level.
Moreover, with the peace talks stalling and issues such as settlements, or claims to Jerusalem not close to being resolved, statehood would enable Palestine to become formally recognised without having to make concessions regarding these issues while still being considered as a non-state actor with occupied territories. As the Palestinian leadership has already stated, negotiations could then start again but this time from a state to state perspective.
From a legal perspective, formal statehood would also provide Palestine with the ability to pursue legal remedies against Israel at various levels and would open its access to international treaties and bodies. While waiting for the bid to take place, Palestine has already demonstrated its will to become a party to the International Criminal Court's (ICC) Rome Statute, having already submitted an application.
Becoming a member of the ICC could prove crucial for Palestine as if recognised as a state by the court, the prosecutor could decide to commence an investigation into allegations of war crimes and crimes against community which might have taken place since 2002, (the ICC's mandate prevent the court from investigating claims that relate to actions that took place before its entry into force in 2002.) and even if the Security Council fails to agree to full membership, a majority in the General Assembly would still provide an added weight to Palestine's ICC application.
Clearly having the Palestinian/Israeli conflict in The Hague's court would provide a diplomatic quake that would send shockwaves throughout the international community.
Statehood would also give Palestine sovereignty rights, should Israel continue to refuse to dismantle the settlements, Palestine could provide the settlers with an ultimatum: to accept and abide by Palestinian laws or to leave the territory, or could turn to the UN and ask the Security Council to take measures that would force an Israeli withdrawal from the Palestinian territories.
Also a Palestinian state would be able to provide its diplomats with diplomatic immunity and would be allowed to demand consular protection for Palestinian nationals who are in trouble abroad, which could include the need to be able to provide consular assistance to Palestinian prisoners, whether in Israel or anywhere else.
Besides, while becoming a state will not change Palestine's economic situation instantly, the country will be allowed to join international organisations such as the World Health Organization, the United Nations Educational, Scientific and Cultural Organization, or even financial institutions such as the World Bank and the IMF.
Finally becoming a state would provide Palestinian leaders, present and future with more legitimacy and would ensure the creation of a legitimate security and armed force working for the state and which would not be so easily condemned as "a terrorist organisation".