Palestinians to Submit Draft UN Resolution for Israel's Withdrawal by End of Month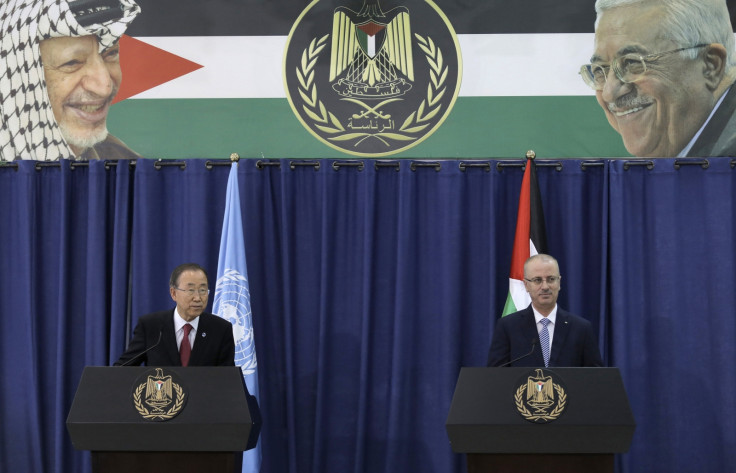 Palestinian officials are to submit a draft resolution to the UN Security Council by the end of the month demanding the end of the Israeli occupation, according to a senior official.
The resolution will call for the withdrawal of Israeli forces from the occupied West Bank, east Jerusalem and the Gaza Strip.
The United States have been pressuring the Palestinians to not proceed with the resolution with threats to cut US aid to the Palestinian Authority.
However, Palestine Liberation Organisation secretary-general Yasser Abed Rabbo said that a decision has been taken to press ahead with the plans.
"The political council of the PLO decided during its meeting last night... to go to the UN Security Council with the aim of getting a resolution passed to end the Israeli occupation in the Palestinian territories... by the end of this month," he said.
He told a news conference in the West Bank city of Ramallah that voting could take "two weeks or more after the request is presented. There is no excuse for a delay."
A meeting was held between Palestinian Authority President Mahmoud Abbas and senior PLO and Fatah officials in Ramallah to discuss US Secretary of State John Kerry's request to delay the Security Council resolution until the beginning of next year.
Israeli Prime Minister Benjamin Netanyahu told UN Secretary-General Ban Ki-moon on his visit to the country this week that any unilateral Palestinian move against Israel would "undermine" peace efforts.
The text of the proposal is to state that an Israeli withdrawal must happen "as rapidly as possible and to be fully completed within a specified timeframe, not to exceed November 2016, and the achievement of the independence and sovereignty of the State of Palestine and the right to self-determination of the Palestinian people."
The draft resolution requests "all parties to abide by their obligations under international humanitarian law, including the Geneva Convention relative to the Protection of Civilian Persons in Time of War of 12 August 1949."
It also "demands an end to all Israeli military operations, reprisals, forced displacement of civilians, and all acts of violence and hostilities".
In the recent seven-week conflict between Israel and the militant faction Hamas, over 2,100 Palestinians - mostly civilians - lost their lives. All but five of the 68 Israeli fatalities were soldiers.
© Copyright IBTimes 2023. All rights reserved.