Norwegian and Syrian archaeologists have unraveled the puzzling mystery behind the location of the ancient city of Palmyra, right in the middle of what is now the Syrian Desert.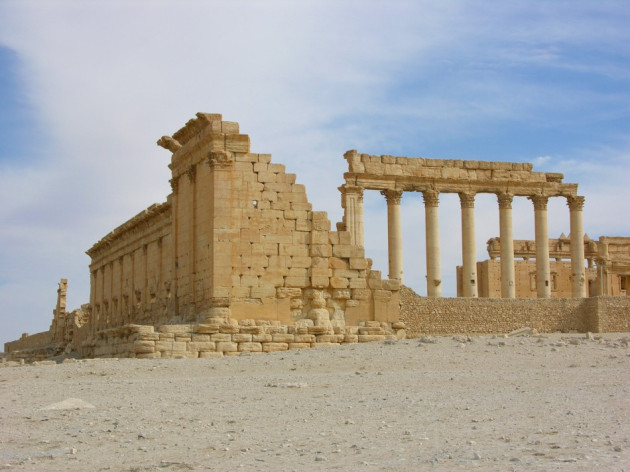 According to researchers, Palmyra was not located in a desert but rather an arid steppe; it was surrounded by a number of villages that fed the city and together they harnessed the rain water resources necessary for survival.
"The archaeologists gathered evidence that residents of ancient Palmyra and the nearby villages collected the rainwater using dams and cisterns. This gave the surrounding villages water for crops and enabled them to provide the city with food; the collection system ensured a stable supply of agricultural products and averted catastrophe during droughts," the Research Council of Norway, which funded the project, said in a report published on 14 June.
Archaeologists from the University of Bergen in Norway and the Palmyra Museum mapped a large expanse of land around the city of Palmyra with the help of satellite photos and to their surprise, a large number of remains of villages from ancient Roman times were detected to the north of the ruined city. Remains of 2,000 year old water reservoirs were also found.
"We were able to form a more complete picture of what occurred within the larger area," project manager Jørgen Christian Meyer, a professor at the University of Bergen, said, adding, "These findings provide a wealth of new insight into Palmyra's history."
Once a flourishing city, with a population of 100 000 inhabitants, and a part of the Roman Empire, Palmyra was an oasis in the Syrian Desert, north-east of Damascus, for travellers. The city was first mentioned in the archives of Mari in the second millennium BC, The Roman Empire took over Palmyra in the middle of the first century AD as part of the Roman province of Syria, according to UNESCO, which declared the Palmyra ruins to be on the World Heritage List in 1980.
"It grew steadily in importance as a city on the trade route linking Persia, India and China with the Roman Empire, marking the crossroads of several civilisations in the ancient world," UNESCO says about Palmyra on its official Web site.
Despite its location in a semi-arid region, Palmyra became a thriving and prosperous city about 2000 years ago by cultivating the desert soil and using rain water, something human beings of today could learn from and do even better, with all the available modern aids and methods, to feed many and bring about sustainable development.
"Occasionally an enormous amount of rain falls in the desert. Anyone can see how green the desert becomes after the rain. The Palmyrians must have realised the potential of this type of land, which covers large areas of our planet," Professor Meyer said.