Two indigenous women from Panama have been arrested for forcing their daughters to fight, after a video showing the fight between the five-year-olds emerged on the internet.
The minute-long video, captured on a mobile phone, shows the two little girls fighting savagely surrounded by a crowd of onlookers; their mothers allegedly encouraging them.
Fights between two young children is part of an ancient tradition perpetuated by the mothers' indigenous community of Bocas del Toro, a town 600 kilometres from the capital Panama City, according to the local press.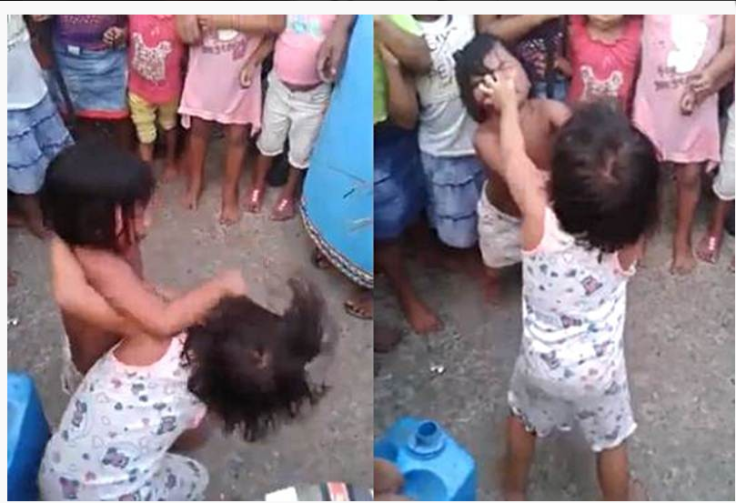 The incident was reported to Panama's Public Ministry after the video was posted on Facebook on 11 February. Human and children's rights activists on the social network demanded the law be applied and the mothers punished.
Idalia Martínez, general director of the Secretariat of Childhood, Adolescence and Family, filed a complaint against the two mothers for violence against children.
The two little girls, who are cousins, have been placed under police custody and are awaiting to be referred to a shelter, local reports have said.
The mothers, who face between two and six years in prison, have expressed remorse according to DÍA a DÍA and Telemetro.
The video was initially posted on Facebook on 25 January by a child under 15, who had attended the fight.