CES 2013: Pantech Unveils "Fifty Dollar Samsung S3"
Telecommunications provider AT & T has just announced a new budget smartphone, the Pantech Discover, at CES 2013.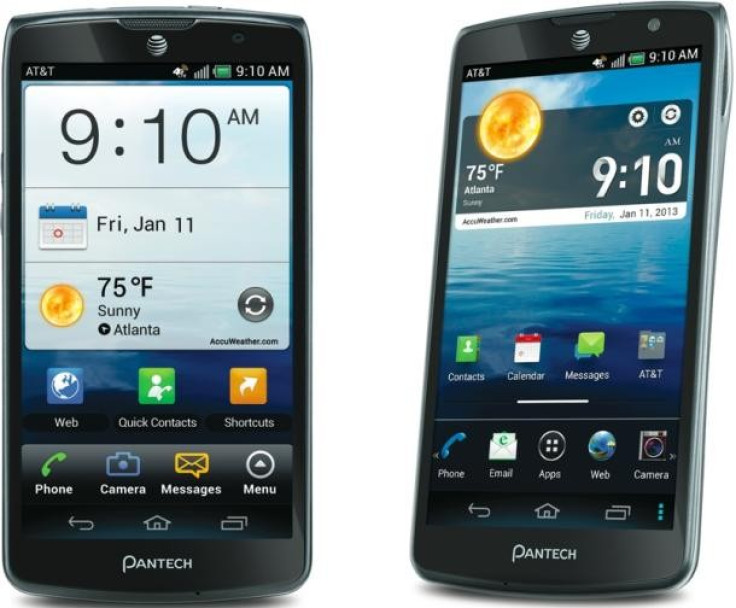 Follow all the latest news live from Las Vegas right here on our CES 2013: Live Blog
Described by The Verge as a "$50 Galaxy S3", the Discover features many of the specifications of Samsung's premium smartphone at a much lower price tag.
Like the Galaxy S3, the Pantech Discover has a 4.8in, 720p screen and a 12.6-megapixel camera with 1080p video support. It's powered by a 1.5GHz dual-core processor and will also support AT&T's 4G LTE network, although there's no word on UK or European carriers yet.
The Discover runs on a custom user interface designed by Pantech that sits on top of Android 4.0 Ice Cream Sandwich. It's set by default to Pantech's Easy Experience smartphone settings, which are tailored towards first time users.
Of the several new phones unveiled so far at CES 2013, the Pantech Discover is one of the first to have a confirmed launch date, and will be available to buy in the US on 11 January, priced from $50 (£30) on contract.
The Discover also includes AT&T's DriveMode App as standard, which discourages people from texting while driving by allowing users to temporarily lock out features on their phone. However, due to Discover's use of a custom interface and Easy Experience settings, the phone may not receive updates to newer builds of Android all that often.
© Copyright IBTimes 2023. All rights reserved.