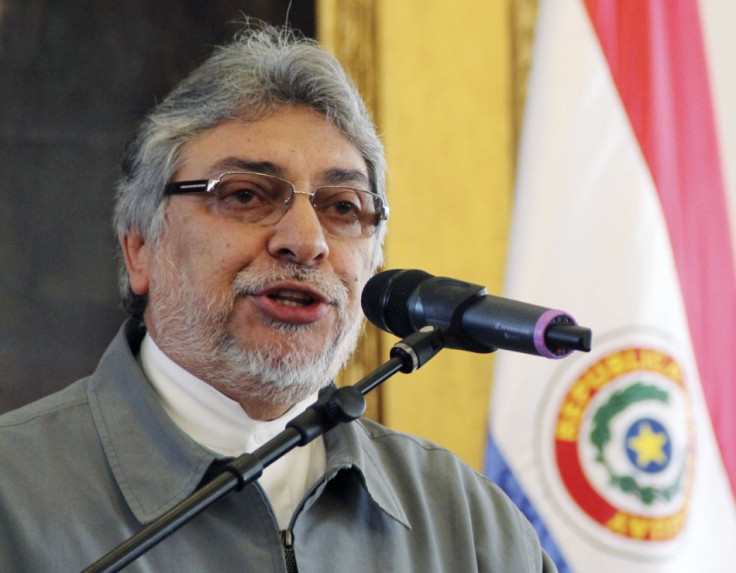 Paraguay has plunged into a crisis following the ouster of President Fernando Lugo in an impeachment trial. The move has sparked massive street protests and drawn strong criticism from friendly Latin American countries.
Lugo has dubbed his exit as a parliamentary coup. He hopes that international criticism will force Paraguayan lawmakers to reverse the decision.
Paraguay's friends including Brazil, Argentina and Uruguay have recalled their diplomats from Asuncion. According to Reuters, Argentina ordered the immediate withdrawal of its ambassador from Paraguay due to "rupture of the democratic order".
The country's new president Federico Franco has refused to accept that Lugo's expulsion was a constitutional coup.
"[Lugo] recognized he faced a tribunal, he recognized the tribunal's verdict and finally he agreed to step down. Even more importantly, he asked for people to remain peaceful so no more blood would be shed. At no time was there a rupture or a coup, there was simply a change of leadership in line with the constitution and the country's laws," Franco was quoted by Reuters.
He took over as the country's president as soon as Lugo was expelled by the senate after an impeachment trial on Friday.
Lugo was tried by the Senate on five charges including an alleged role in a clash between peasants and police that left 17 policemen dead. As many as 39 senators voted in favour of dismissing Lugo from office while four of them were against the decision.
Franco insisted that the proceedings were carried out in accordance with the country's constitution and laws.
Ecuadorian President Rafael Correa and Venezuelan President Hugo Chavez condemned Lugo's ouster and refused to recognise anyone other than Lugo as the president of Paraguay.
Franco was quoted by the BBC as saying: "I am calm, we are going to organise the house, we are going to contact our neighbouring countries in due time and I'm absolutely certain that they are going to understand the situation in Paraguay."
Some South American countries have threatened to impose sanctions on Paraguay if it fails to restore Lugo.