Paranoid About Online Privacy? How About a Portable Cloud Email Storage Server Instead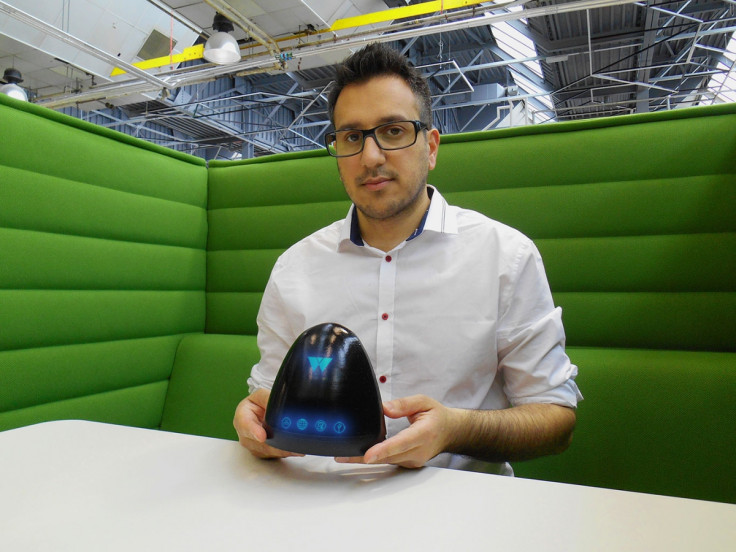 A UK startup has come up with a revolutionary solution for individuals and small businesses who are worried about their online privacy, thanks to Edward Snowden's NSA spying revelations.
Rather than relying on conventional webmail providers or web servers, which can be intercepted by government intelligence agencies, how about having a server in your home or office that hosts your email and cloud storage on-site?
The Wedg (pronounced wedge) is rather quirky, nifty piece of hardware – measuring just 16cm x 16.5cm, it's a portable server that just requires a Wi-Fi connection and an AC plug point to work.
It comes programmed with everything you need to host a website, email as well as personal cloud storage, and there are multiple levels of encryption to keep all the data safe.
GPG encryption
All the data on the Wedg is protected using SSL/TLS and GPG encryption (recommended by Snowden) which offers public key encryption to keep your message encrypted until it gets to the other party.
There are encrypted user profiles so each user's data is encrypted separately, a smartphone app with two-step authentication and a free Wedg plugin for Outlook, Apple Mail and Thunderbird that can be used by both yourself and the other party to securely encrypt, transfer and decrypt confidential files.

Even better, the Wedg has an open architecture which would enable developers to build the capability for the product to be used to store bitcoins securely, so that the cryptocurrency is always in their hands.
For so much security capability and a server, you would think you'd be looking at a huge cost for a product like this, but it only costs £149.
Not only that, but it's designed to be incredibly simple to use. It takes at most five minutes to set up and has been designed with a simplified interface that provides you with the same capabilities as Windows Server Essentials, but a lot less hassle when setting up an email exchange server.
Of course, large companies would hopefully be using heavily encrypted web servers, but this is not designed for them.
Cheaper than an exchange server
"Many small businesses are still using Gmail as their default email solution. With a hosted service solution, the potential risk of data leakage and infiltration from other influences is great, but with Wedg, everything is hosted locally," Wedg CEO Shehbaz Afzal tells IBTimes UK.
"Because normal email isn't encrypted where it's stored, it's vulnerable. Users can digitally sign an email, but all data and attachments are not stored on an encrypted hard drive."
Wedg provides email filtering, rule configuration, a calendar, and multiple domains can be managed through the Wedg, using catch-all email accounts, enabling management of up to eight domains which each have up to 15 email addresses.
The product is also designed to protect itself from attack, so if a cybercriminal attempts to hack into the Wedg, it will send an alert to the administrator and then turn itself off if the administrator cannot intervene in time.
The creators recommend that all users make a back-up of their data on the Wedg and store it in a web hosting account or in the cloud somewhere. Since the backup is encrypted too, it would still be very difficult to gain access to the data.
The Wedg is currently on Kickstarter, where the creators hope to raise £90,000, which will enable them to ship the solution commercially in December.
With 23 days to go, the campaign has so far raised £36,324 with 192 backers.
© Copyright IBTimes 2023. All rights reserved.