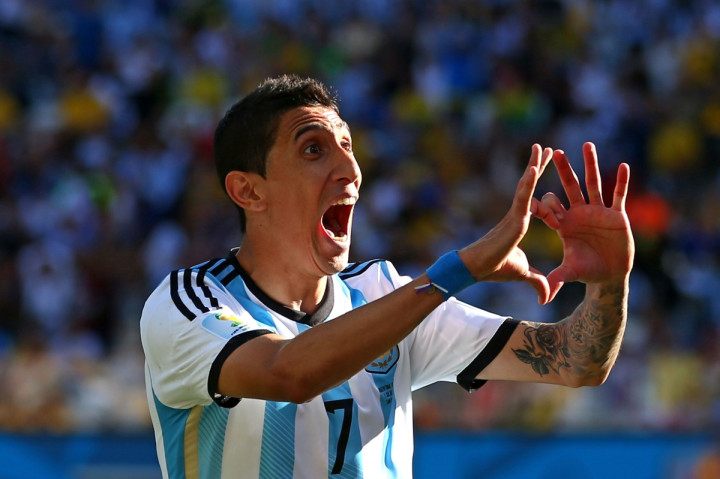 Paris Saint Germain manager Laurent Blanc admits it will be extremely difficult for the club to sign Angel di Maria this summer, leaving Manchester United in a position to secure a move for the Argentine unopposed.
Real Madrid boss Carlo Ancelotti confirmed on Thursday that Di Maria, 26, had rejected the club's offer of a new contract and is looking to leave the Santiago Bernabeu before the transfer window closes.
Qatari-owned PSG were keen to sign the Argentine international, but in order to comply with strict Uefa Financial Fair Play regulations, the club are unable to further increase their already sizeable wage budget.
And any attempts to rectify a deal with Real Madrid for Di Maria are unlikely, according to Blanc.
When asked of a move for the player, Blanc told reporters: "I don't think so. With big players like Di Maria, there are a lot of clubs after him, certainly.
"PSG cannot do what it wants, it is a difficult subject, the president has confirmed to me."
Despite playing a prominent role in Real Madrid's La Decima success last season, Di Maria has been forced to consider other options this summer following the arrivals of Toni Kroos and James Rodriguez.
United meanwhile have made three additions to the club under Louis van Gaal in Luke Shaw, Ander Herrera and Marcos Rojo. However, the Dutchman remains keen to address what he sees as an imbalance in his attacking options – and suggested Di Maria as a possible solution.
"At this moment, we have five number nines and four number 10s – and we don't have any wingers to give us attacking width," van Gaal said last month.
"Or, I should say, we don't have wingers of the highest level, like Ronaldo or Di Maria or somebody like that. So, I have to play another way –and you have seen that already. I only buy when I think we need to buy –the position that is necessary."