Patent for Wright brothers' 'Flying Machine' finally found after 36 years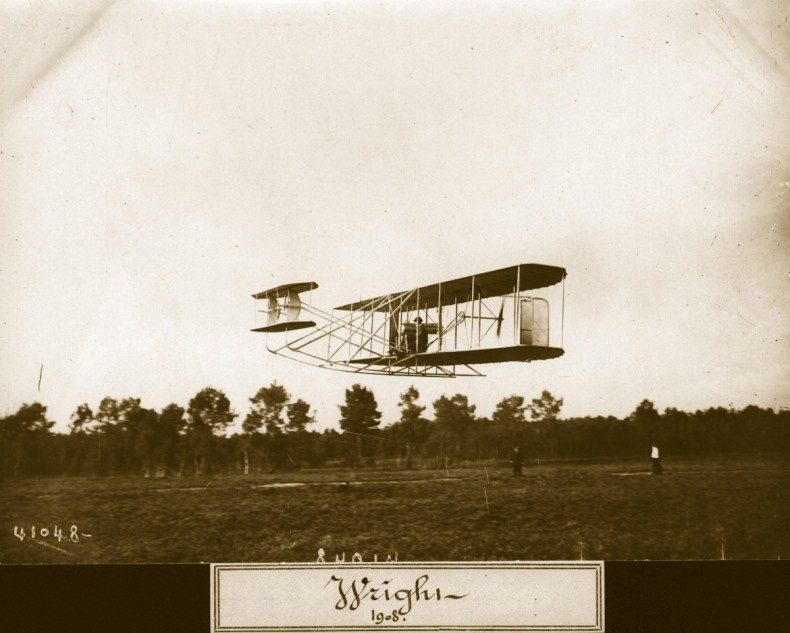 The missing century-old patent file for the Wright brothers' "Flying Machine" was finally tracked down to a storage cave in Lenexa, Kansas, in March. The file, which was supposed to be stored in a "treasure" vault in the National Archives building in Washington DC, went missing around 1980.
According to investigative archivist Mitchell Yockelson, the National Archives recently amped up its Archival Recovery Program, which searches for missing documents and artefacts, with two extra archivists assigned to a "cold case squad" to look for the missing patent.
"Unfortunately, with billions of pieces of paper, things sometimes go where they shouldn't be," National Archives and Records Administration chief operating officer William J. Bosanko told The Washington Post.
During the search for the missing file, Bosanko said they did not rule out the possibility of the file being stolen like others in the past.
"If somebody puts something back in the wrong place, it's essentially lost. In this case, we didn't know. We had to ask ourselves, 'Is it something that could have been stolen'? " Bosanko said.
Working on the programme for almost three weeks, archivist Chris Abraham opted to search for the lost patent file.
The file was previously stored in Washington's National Archives but was transferred to a federal records center in Suitland, Maryland, in 1969. Some parts of the file were later loaned to the Smithsonian for an exhibit before they were returned to Suitland in 1979. Officials only realised that the papers were missing while preparing for a special commemoration in 2000.
"We had a pull slip from our files saying that the document was returned to the National Archives in 1980," Abraham told The Washington Post. "But... that's where the trail goes cold."
Abraham then asked Bob Beebe, an archivist at the National Archives in Kansas City, to check if the file was misfiled and among the archives' records stored in a limestone special records storage cave in Lenexa.
After memorising the Wright patent's number and initially striking out in his box-by-box search for the file, Beebe finally found it in a box among a 15-foot high stack of records on 22 March.
In the box was a beaten-up manila envelope with a logo of "the White House", which Bosanko said was probably a recycled envelope used by an archivist. The words "Wright Brothers' Patents" were written in the center and on one of the folders inside was the famous patent No. 821,393 on the cover. Beebe immediately sent a three-word email to his colleague in Maryland, writing: "We found it."
"I was stunned," Yockelson said. "If I had to pick one [crucial] document... that's missing, this was it.... It's the holy grail." Conservator Lauren Varga was then sent from Maryland with a security escort to bring the documents back.
Less than a month after they started building their airplane mostly out of wood and fabric, the Wright brothers applied for a patent for their airplane on 23 March 1903. Nine months later, their gasoline-powered, heavier-than-air, self-propelled aircraft took off on 17 December at Kill Devil Hills in North Carolina and covered 120 feet in 12 seconds. The patent was eventually granted in 1906.
Parts of the Wright brothers' file will be exhibited in the National Archives Museum's West Rotunda Gallery in Washington from 20 May.