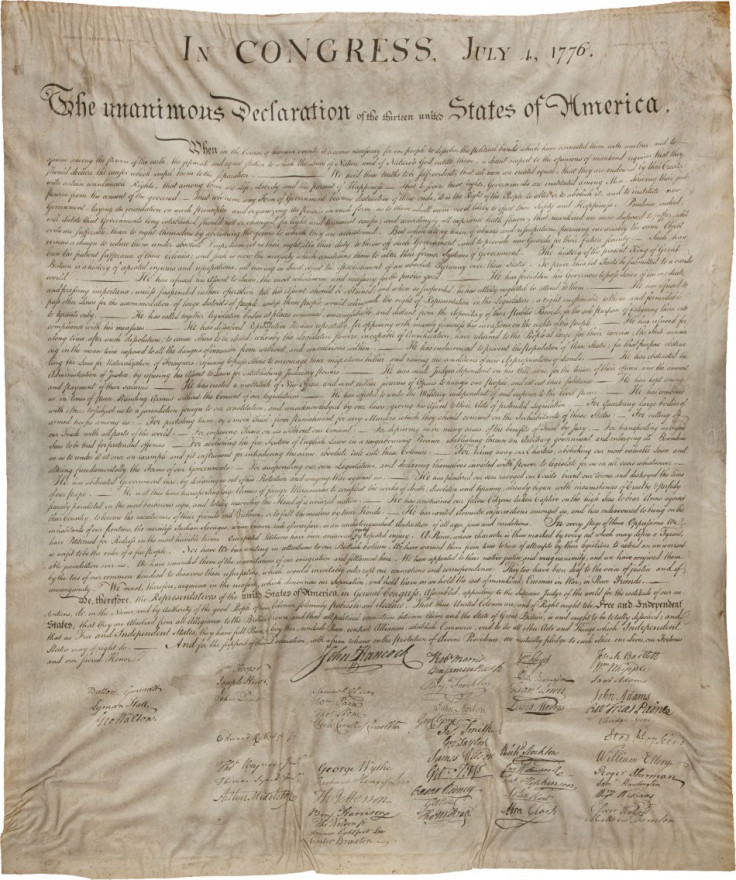 A rare copperplate print of the Declaration of Independence is expected to sell for more than $250,000 (£157,000) at auction.
The 1823 parchment, one of 201 copies made by William Stone to celebrate the 45th anniversary of the founding of the United States, will be sold as part of Heritage Auctions' Manuscripts Signature Auction at the Fletcher-Sinclair Mansion in New York.
A bid of $150,000 has already been made on the item.
The piece was painstakingly created by the English-born engraver Stone, of Washington DC, in 1823. He was commissioned to produce the copy in 1820 by secretary of state John Quincy Adams amid a surge in patriotism as the fledgling nation approached its 45th year.
After spending three years engraving the declaration on to a copperplate, Stone printed 200 copies and an extra for himself. Two copies each were given to surviving signatories Thomas Jefferson, John Adams and Charles Carroll, then president James Monroe and vice-president Daviel D Thompkins.
Copies were also given to the President's House in Philadelphia and the Supreme Court chamber, with 20 copies each given to the House and Senate. The rest were distributed among government departments, universities and colleges.
The original copperplate used to make the copies is kept in the Department of State at the National Archives and Records Administration.