National Archives Thatcher files: From napalm in London to 'explicit and distasteful' Aids awareness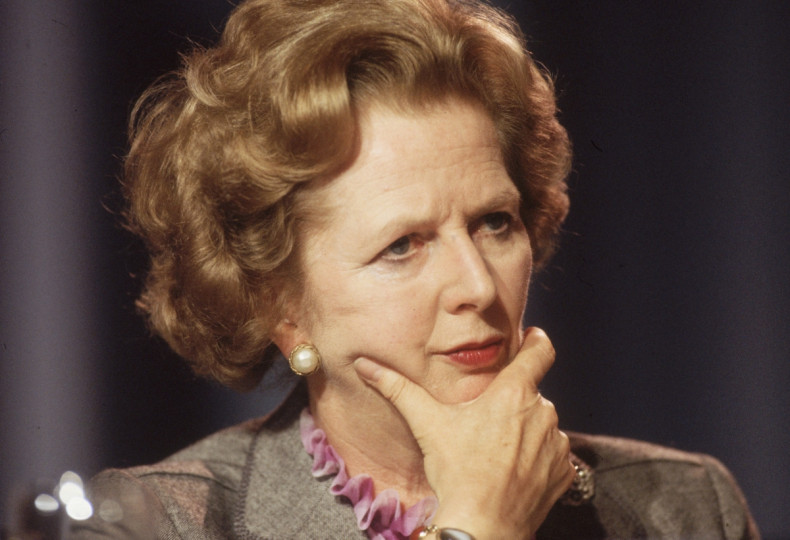 Oliver Letwin's assertion that the Broadwater Farm riots by disaffected young black men were the result solely of "bad moral attitudes" has captured most of the headlines about the National Archives' release of 30-year-old government files. But there are other fascinating and fun tidbits.
Letwin, David Cameron's policy chief and head of the Cabinet Office, was an adviser to the Thatcher government and his controversial 1985 document was released in the latest tranche from the National Archives. He has apologised for the comments, which his critics say are racist.
A further look at the National Archives release gives great insight into the backroom machinations and muddles of government during the mid-1980s. Here is a selection of eye-popping nuggets.
Napalm in north London
Thatcher was warned after the Broadwater Farm riots in Tottenham of a plot by agitators to use napalm. "Private reports from the police indicate further likely trouble in Tottenham," wrote the Conservative adviser Hartley Booth, who later succeeded her as MP for Finchley, in his report. "A milk float, complete with a very large number of bottles likely to be used in petrol bomb-making, has been abducted in the last fortnight. Also, there have been several reports since 25 October that the ingredients of napalm have been supplied to individuals in the Tottenham area." The prime minister described the report as "most disturbing". However, in a follow-up note Booth revealed the questionable substance of the napalm claim: "It has been confirmed that a chemist in north London reported someone buying small quantities of the rare ingredients that make napalm. There is little use for these so the report was taken seriously."
Aids
At the height of concern about Aids in the 1980s, David Willetts, who worked in Thatcher's policy unit and would later become universities minister for David Cameron, advised her to pursue a public awareness campaign about how the disease was spread, including "risky sex", such as unprotected anal sex. This followed plans by the health secretary Norman Fowler to run adverts in Sunday papers which Willetts describes in his memo to Thatcher as "explicit and distasteful". But he added: "The Aids problem is now so serious that we must do as [Fowler] proposes, though his advert could open with more facts about the spread of Aids." Thatcher was uncomfortable with the advert, fearing it "could do immense harm if young teenagers were to read it" by exposing them to sexual practices which they may otherwise be unaware. When the advert plans were agreed to by her ministers and senior civil servants, she stated that she was still opposed to parts of it because of "the anxiety on the part of parents and many teenagers who would never be in danger from Aids exceeds the good it may do" and "adverts where every young person will read and hear of practices they never knew about will do harm".
Tom Clancy
During a tense Cold War phone call between Thatcher and President Reagan about the threat of the Soviet Union and the need for nuclear deterrence in Europe, he recommended to her a thriller novel by the author Tom Clancy called Red Storm Rising. "It gave an excellent picture of the Soviet Union's intentions and strategy," said the 1986 memo detailing the conversation. "He had clearly been much impressed by the book."
Hungover Hurd
Douglas Hurd was one of Thatcher's Northern Ireland secretaries. After his first meeting with ministers in Ireland, Hurd was so hungover the following morning he "had to be taken out and walked around the park" to recover, according to a note from his political adviser Edward Bickham to Noel Dorr, Ireland's ambassador to the UK.
Moon dust
A gift of "moon dust" from President Nixon to Britain -- "four miniscule pieces embedded in a clear plastic globule mounted for display" and a Union Jack which had been to the moon and back, according to government memos -- was left "languishing" in a cupboard at Number 10 when nobody could decide what to do with it. The Science Museum wanted to put it on display, and was loaned the dust temporarily before it went on a tour of UK museums. It returned to the government in 1973 but the then prime minister Ted Heath was "unable to identify a sufficiently public spot in Number 10 aesthetically suitable for locating the contemporary style display stand". Then it was put in the aforementioned cupboard, until in 1985 the Thatcher government put it on display in the Number 10 waiting room.